Get A Job! Fashion Gig Tipsheet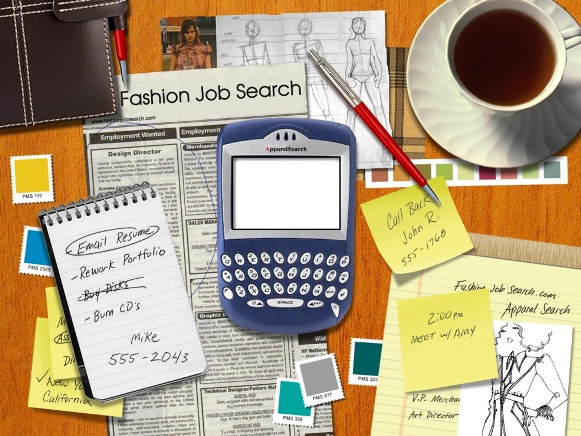 *********
Public Relations Director, Editor, Graphic Artist and Marketing Coordinator *Ideeli (members-only shopping community)*
*New York, New York*
Job Description
ideeli, the fastest growing on line sample-sale shopping site in the U.S, is
hiring. The company has surpassed one million members and recently closed
$20 million in financing.
ideeli is founded on creative innovation, passionate camaraderie and the
fun-loving competitive spirit of team work.
We value people who drive results with open, honest and respectful
communication.
We pride ourselves on finding, hiring and retaining the best talent in the
business. We are currently looking for individuals for the following
positions:
· Public Relations Director
· Editor
· Graphic Artist
· Marketing Coordinator
To apply to join our team, please send your resume to jobs@ideeli.com.
Respecting your individuality and your ideals, ideeli keeps you in good
company.
***************
*E-Commerce Marketing Coordinator – Danskin *
*The Moret Group *
*Web Site: http://www.moret.com *
*New York, NY*
The Moret Group, an established apparel manufacturer is
currently seeking an E-Commerce Marketing Coordinator with a
minimum of 2 years experience in the apparel industry to join
our team.
RESPONSIBILITIES:
o Sustain day to day ecommerce marketing efforts; including
approving affiliate applications and verifying sales through
Commission Junction
o Responsible for maintaining relationship with top revenue
producing affiliate marketers
o Manage customer ratings, reviews, questions, and stories
through Bazaarvoice workbench
o Work closely with Danskin Triathlon Series Team to keep
consistency in marketing efforts
o Expand social media and community building efforts by
creating Facebook ads, updating Facebook, Twitter and
YouTube communications
o Assist in email marketing (blasts) creation and deployment
o Analyze site wide promotions, email campaigns, and multi-
variant testing results
o Works closely with E-Commerce Merchandising Coordinator,
reports to Web Project Manager and Director, E-Commerce
Operations
JOB REQUIREMENTS:
o College degree (Business Administration)
o 2+ years e-commerce experience
o Must have basic Photoshop knowledge and Microsoft office
skills are also necessary for the position
o Experience with Exact Target, Commission Junction, Facebook,
Twitter, YouTube, Bloggers a plus
o Knowledge of internet technologies and a love and
understanding of basic/marketing a must
o Prefer Bachelor's degree in Marketing or equivalent experience
SALARY RANGE: 35-40K
We are a leader in our industry & offer competitive salaries & comprehensive
benefits.
TO APPLY: resumes@moret.com
***************
*Social Media Manager* *CreativeFeed *
*New York, NY *
Job Requirements CreativeFeed is looking for a social media officer to join
its growing team. Personality, enthusiasm and entrepreneurial spirit are as
important as technical ability.
That said, you should be expert in at least the following:
– Stay on top of emerging trends and tools in the Social Media sphere and be
able to translate them into effective strategies for the agency and its
clients
– Conduct researches on clients social media influence and propose relevant
action plans.
– Design and fully execute social media strategies for clients, leveraging a
number of platforms where appropriate (i.e. message boards, blogs, social
networks, picture and video sharing, microblogging, etc.)
– Conduct digital PR campaigns. Activate communities, identify and reach out
to key influencers and generate qualitative referrals.
– Ensure day to day monitoring and stay on top of conversation and trends.
– Track key KPIs and provide comprehensive reporting on a regular basis.
– Lead the agencys Social Media initiatives and propose new ideas.
Experience/requirements:
– BA degree
– 4-5 years in Marketing/PR agency, with at least 1-2 years of online
– Excellent communication skills. Experience as a writer is a plus.
– Demonstrated creativity and immersion in social media including: Facebook,
Twitter, YouTube, Meetup, LinkedIn, StumbleUpon, Delicious, Digg, Flickr,
Tumblr, wikis, blogs
– Proven track record and ability to develop, execute, and measure
successful marketing strategies.
– Knowledge of SEO including basic keyword research for social media
distribution
– Must be able to multitask and meet tight deadlines
– Strong interpersonal skills and ability to work as part of a small,
ever-growing team
– Advanced MS Excel and MS PowerPoint skills
About Our Company CreativeFeed is an integrated creative agency in New York
City with a satellite office in San Francisco. Focused on building movements
on behalf of our clients, we create materials across multiple platforms.
Active in both traditional and digital channels, we combine advertising with
a mix of social-networking, blogs and the high-impact, engaging websites to
provide a 360-degree brand experience.
jobs@creativefeed.net
****************
*Viral & Social Marketing Coordinator, BCBG Max Azria Group *
*Los Angeles, CA *
COMPANY OVERVIEW:
Recognized as a global leader of women's contemporary fashion,
BCBGMAXAZRIAGROUP continues to grow and diversify. With an
international vision of bon chic, bon genre (French for good
style, good attitude), BCBGMAXAZRIAGROUP maintains the highest
standards in creativity, quality and innovation in its product
offering, operations and staff. Start your fashion career by
viewing our jobs and opportunities, and applying for your
future career in a dynamic company environment.
The Group's vast portfolio of over 20 brands encompasses a
retail and wholesale network of more than 13,500 points of sale
in over 45 countries on 5 continents. With more than 10 offices
around the globe, our worldwide team is integral to the
company's successful expansion. We are currently seeking
talented, inspired and forward-thinking individuals to join our
growing workforce of over 10,000 employees. BCBGMAXAZRIA
corporate career opportunities are based out of our Global
Headquarters in Los Angeles, California. Retail opportunities
are available at individual BCBGMAXAZRIA locations worldwide.
RESPONSIBILITIES:
* Drive profitable traffic and sales to our network through
viral and social marketing campaigns
* Develop, manage and analyze a full range of online marketing
initiatives including Facebook pages, blogs, sweepstakes and
interactive advertising and promotions
* Write content to generate excitement
* Strategize with digital partners such as Facebook to develop
opportunities for growth and engagement
* Analyze what competitors and other industries are doing and
recommend and implement appropriate marketing strategies
* Work with Database Marketing to create, analyze, and deliver
reporting on metrics to measure the success of online
programs
* Collaborate with Web Operations to create applications for
websites and Facebook pages
* Act as point of contact between company and Generation
college ambassadors
* Implement and administer online sweepstakes including those
on brand websites, style.com and Facebook
* Set up appropriate outlets that encourage the spread of user
generated content
* Manage social media by monitoring videos, photos, comments
and blog posts for brand appropriateness
* Manage Generation*s college ambassador music campaign on the
brand website
* Develop and measure effectiveness of mobile marketing
campaigns
* Work with a cross-functional team to improve organic search
results
* Build strong inter-departmental relationships and lead cross
functional teams to support the successful creation and
deployment of these marketing initiatives
MINIMUM REQUIREMENTS:
* At least 1 year of relevant professional experience
* Social Media Marketing Savvy
* Ability to work under tight deadlines and manage multiple
projects simultaneously
* Must have professional and personal demeanor, ability to
interface with all levels of management
* Possess problem solving skills with attention to detail and
accuracy
* Must be a highly organized, self-starter with the ability to
multi-task and work effectively under pressure
EDUCATION REQUIREMENTS:
* BS/BA Preferred
TO APPLY:
EMAIL: marketingjobs@bcbg.com
*************
Job tips via The Joyce Journal
Photo: apparelsearch.com
Tags: jobs
2 Responses to "Get A Job! Fashion Gig Tipsheet"
Leave a Reply
You must be logged in to post a comment.