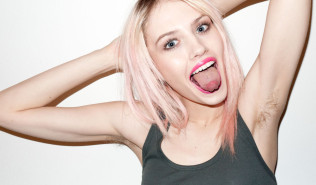 After several years as an independent contractor I'm back in the market for a 9-to-5 (give or take) job. I've dusted off my resume and am in the ...
FASHION DIRECTOR Job Location: New York, NY US Position Type: Full-Time/Regular Job Description: -Direct the fashion and accessory market editors ...
This month's tipsheet focuses on copywriters and digital marketers. As the fashion industry (and every other) increasingly move to online spaces ...
For this edition of the tipsheet we decided to ditch the terms "gig" and "job" in favor of what we should all be in pursuit of: a Career. After ...
"Living in Alabama and telling someone you want to pursue a career in fashion is like telling your parents that you're planning your financial ...
********* Public Relations Director, Editor, Graphic Artist and Marketing Coordinator *Ideeli (members-only shopping community)* *New York, New ...