The Devil's Guide to Fashion's Night Out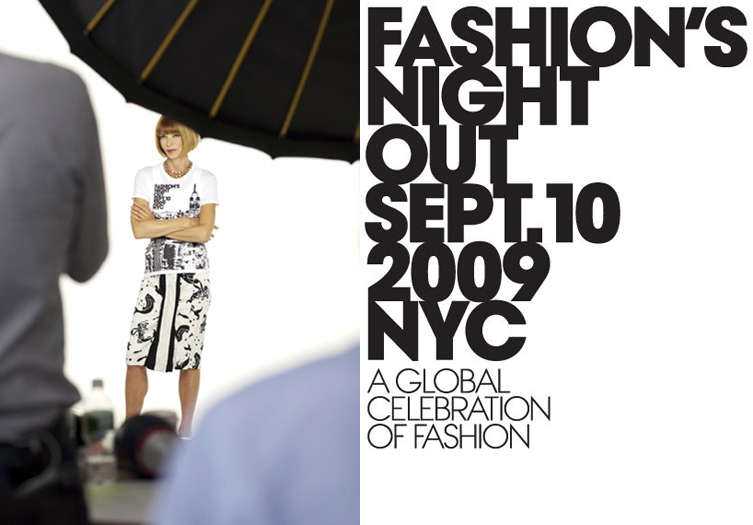 So what IS this Fashion's Night Out that we've been hearing about so much? Basically, it's the industries attempt to shake off _some_ of the recession woes and get shoppers to loosen their purse strings again. And it's not just NYC. FNO is happening all over the globe in countries like the UK, Brazil, India and Taiwan to name a few. Learn more here.
And besides doing you civic duty to boost the economy, you want to be like The Devil herself, no?
Anna Wintour told New York's Amy Larocca that she doesn't shop much, but tomorrow, during the world's first-ever Fashion's Night Out, she won't just hit the events for free booze and cupcakes. She will do what she can to stimulate the economy — within reason, that is. "What am I looking to buy? Something in red, some new boots, and some kind of savage fur (that's American Vogue shorthand, so you know, for a rough, shaggy stole or collar of some kind)," Anna told the London Times. "It's not a lot, but isn't that the whole point of shopping these days (and probably should always have been)?" via The Cut
So there's your list followers: FUR, RED, BOOTS
Want to kill 3 birds with one stone? How about these???
I'm kidding, of course. Those are hideous. HAPPY SHOPPING!
Tags: anna wintour, economy, fno09, nyc, shopping
Leave a Reply
You must be logged in to post a comment.