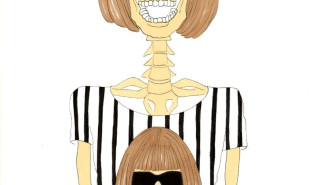 aleXsandro Palombo is an Italian illustrator, whom the cult knows via his blog Humor Chic. Palombo studied design at the Marangoni Institute in ...
So what IS this Fashion's Night Out that we've been hearing about so much? Basically, it's the industries attempt to shake off _some_ of the ...
The September Issue" - a documentary that presents a behind-the-scenes peek at the world of Vogue - premiered at the Modern Museum of Art ...
Vogue Editor-In-Chief Anna Wintour was on 60 minutes yesterday and, according to reports, in an unaired portion of the interview the fashion maven ...