Paul Smith for… Evian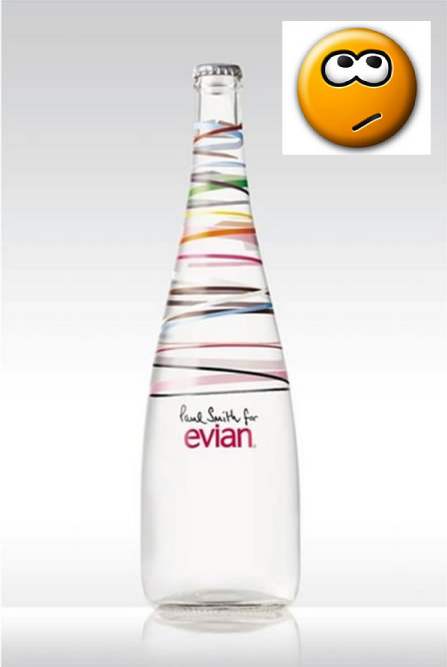 Is there an emoticon for rolling eyes?
WHITE PLAINS, N.Y., Sept. 22 /PRNewswire/ — After the blockbuster launch of the Live Young(TM) campaign this summer, Evian((R)) Natural Spring Water continues its celebration of youth just in time for the holidays by partnering with one of the most current and creative fashion designers, known for his sense of fun and optimistic attitude – Paul Smith.

The new bottle is designed in vibrant colors with a festive theme and a nod to the famous Paul Smith stripes, which elegantly underlines the purity of the natural spring water from the French Alps. It also captures the youthful and
optimistic mindset of the brand's new signature message, Live Young(TM).

via Reuters.com
I refuse to link the Evian retail site where you can buy this $14 bottle of marketing tripe. If you buy into this nonsense, I've got an even better deal for you: Buy a pony online – exclusively for cool people! Just send one hundred bucks to my paypal account, F U at pay me dotcom.
Smith is not the first, BTW. Lacroix designed a bottle last year. Not sure if the Haute Couture version was actually produced or if it was just for the promo shots. Now THAT would make sense.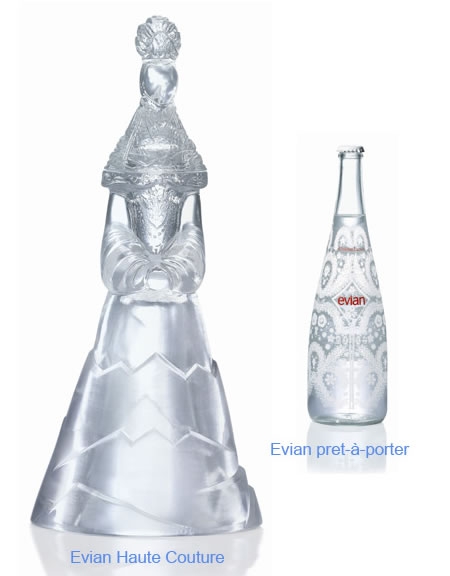 Tags: lacroix, nonsense, paul smith
One Response to "Paul Smith for… Evian"
Leave a Reply
You must be logged in to post a comment.