Palermo and other Privileged People Don't Want You to Get a Deal on Dior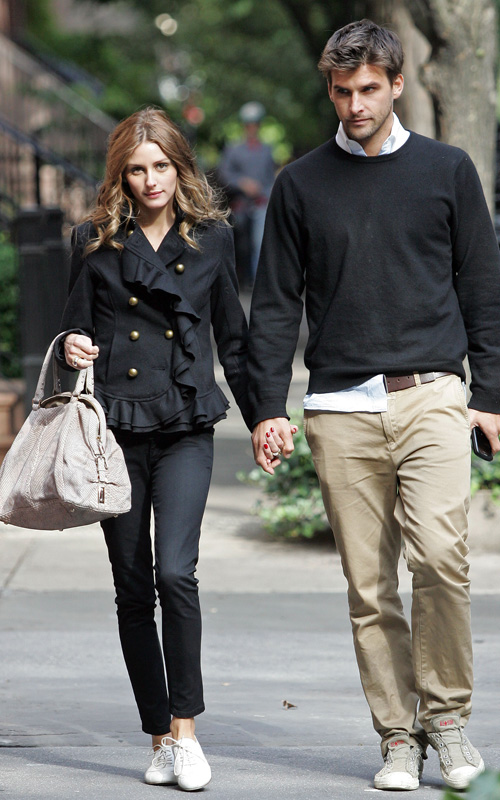 Olivia Palermo's dripping-with-snobbery speech on MTV's "The City" last evening reminded me of an article from an issue of WWD last week:
According to a recent survey by the Luxury Institute, 48 percent said luxury products are too accessible and are no longer exclusive; 40 percent believed luxury brands are becoming a commodity, and 52 percent said luxury brands that also sell products for mass consumers are no longer luxury brands. And while superior quality and craftsmanship continue to be attributes most associated with luxury brands, a large percentage of wealthy consumers perceive that those characteristics are being delivered worse today than in years past…

He explained, "There is a sense now of living within their means, regardless of how wealthy they are because 90 percent of them were not born wealthy.…They are sensitive to the plight of the average American because many still have family members who are middle-class."

Of the 427 survey respondents, the median age was 51. The average annual income was between $250,000 and $350,000, and the average net worth was between $2.5 million and $3 million. Source
I can't tell you who makes that bag she's carrying, but you can be sure it's price tag looks like the entire salary of some "mass consumer." I've admired Miss Palermo's style, but knowing that she can't pull together a decent look unless she's got a billionaire budget makes her a lot less impressive.
Photos: Celebrity-Gossip.net
(side note: maybe by buddy at Red Carpet Fashion Awards can ID that bag for us?)
Tags: fashion culture, mtv, olivia palermo, the city
One Response to "Palermo and other Privileged People Don't Want You to Get a Deal on Dior"
Leave a Reply
You must be logged in to post a comment.