Leighton Meester is a Time Traveler

Gossip Girl's Leighton Meester appears in the September issue of Harper's Bazaar. The article "ages" the young starlet to suppose what she might look like in her 30s, 40s, and 50s. The styling is simply, but chic – and age appropiate… I guess. Oddly, at 29 I would wear any of these ensembles. See a closer look at Leighton in her pretend 50s below.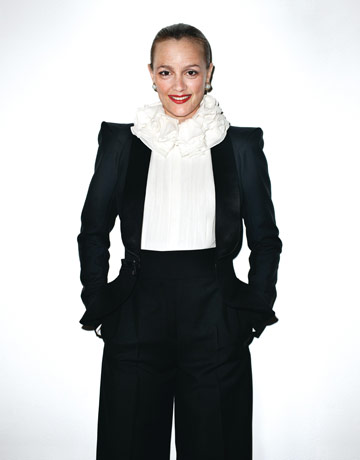 This issue also features photos of Brit reality phenomenon Susan Boyle all spruced up.
Tags: gossip girl, harper's baz, leighton meester, magazines, susan boyle
Leave a Reply
You must be logged in to post a comment.