Who's That Girl? Ruby Rose @ MTV Australia Awards
We all know stars (and wannabes) use fashion to get attention. Sometimes it works in their favor, sometimes it just makes them look desperate. For Ruby Rose at the MTV Australia Awards – my verdict is it's working. As ridiculous as that big rid skirt is, it definitely grabbed my eye. Then to see that it is removable, revealing a pretty chic little gold dress… the effect is quite pleasing.
I'd never in life heard of this chic before, but you can be sure that I Googled her after seeing these photos. I was hoping she was an artist with some killer music. Turns out she's just an MTV VJ… oh well. NOTE to stars: when you beg the visual attention, please back it up with some interesting product. Please and thanks!
See more of Ruby below, including a shot with Audrina Patridge from "The Hills."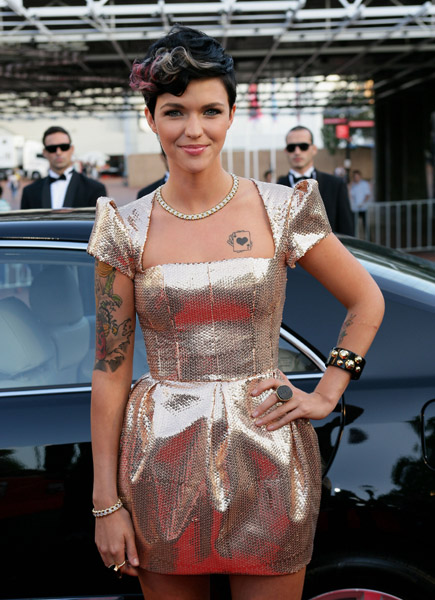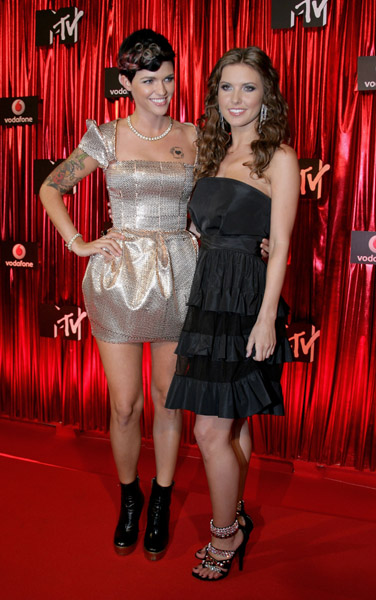 [ad#post-link-bar]
Tags: audrina patridge, awards shows, mtv australia, red carpet, ruby rose
4 Responses to "Who's That Girl? Ruby Rose @ MTV Australia Awards"
Leave a Reply
You must be logged in to post a comment.