Over It! Laundry Bin Fashion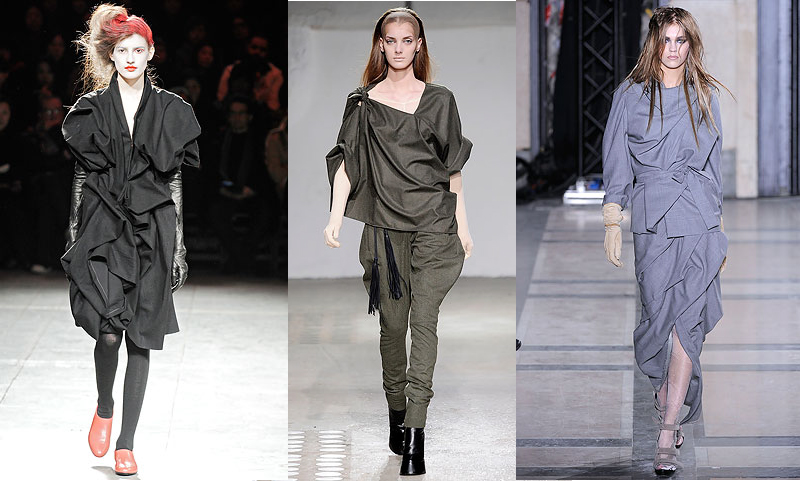 Yes, yes, we know fashion is more than body covering – it is, potentially, art. But some fashion-as-art trends are just insufferable to me. I'm seeing far too much of this crumpled mess, which I'm calling "laundry bin" fashion. Designers, leave this crap off the runways and head to your nearest community college where you can to all the abstract sculpture you heart desires. Bosh!
The above photos are examples from Yohji Yamamoto, A.F. Vandevorst, and Vivienne Westwood, respectively – seen at Paris fashion week. And these aren't the worst!
Tags: a.f. vandevorst, artsy fashion, bad fashion, laundry bin, vivienne westwood, yohji yamamoto
Leave a Reply
You must be logged in to post a comment.