Estelle Gets it Right! (yay)
Let me first say that I really do adore Estelle's music. That's why it's so painful to see her falter in fashion so often. So I was delighted to spot this recent photo of her at The Circle in NYC looking nicely put together.
Now, don't get me wrong. I love LOVE that she risks. In fact her failures are at least more interesting than the many popstars that do nothing but try to be pretty or oversexed. Still, she just hasn't quite yet found the style rhythm that works for her. Let's hope this chic ensemble is a harbinger for better things to come.
A couple Estelle fashion mishaps:
at The Grammys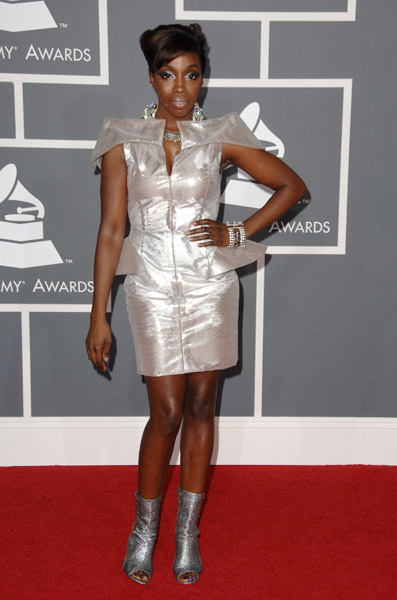 at The Brit Awards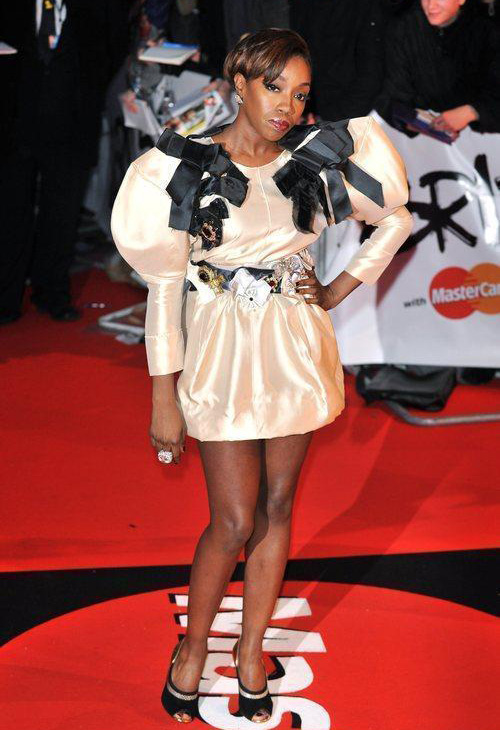 In fact, maybe it's simply that Estelle tries to hard at big events. When you see her in more casual situations, she quite stylish. Maybe she just needs to take a more laid back approach to the red carpet.
Here she is rehearsing for the same show for which she show up wearing that awful puff sleeve contraption. Cute.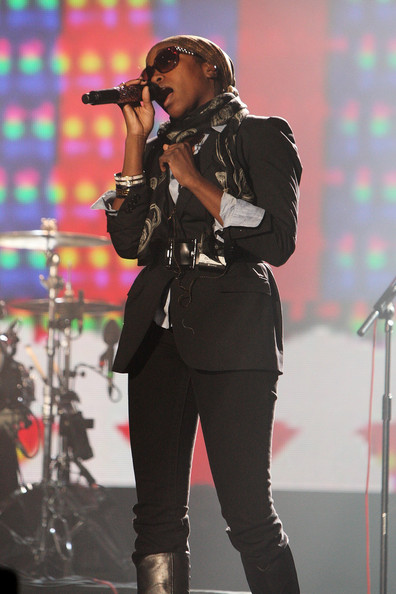 [ad#small-text-banner]
Tags: brit awards, celeb style, estelle, grammys, red carpet
Leave a Reply
You must be logged in to post a comment.