Fall 07 Mens: Geek Chic
We saw it on the street first, now it's on the runway. Fashion has decided to embrace the beauty of geekiness. From thick-framed glasses to bow ties to highwater pants, it seems that nerdy-types are finally gething their revenge… on the runway. I, having always had a thing for unapologetic brainiacs, absolutely love it!
D&G

Gianfranco Ferre

Marni

Emporio Armani

Alexander McQueen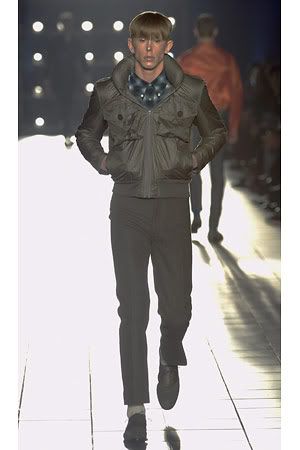 Yves Saint Laurent

Roberto Cavalli

Tags: Fall, fashion, runway, style, cavalli, moschino, paul smith, missoni, d&g, armani, marni, geek chic, trends, men's fashion
Powered by Qumana
2 Responses to "Fall 07 Mens: Geek Chic"
Leave a Reply
You must be logged in to post a comment.