Spring Accessories Report: Plastics
Plastic isn't generally considered a luxury textile. Right now, however, designers are enticing well-heeled shopper to spend thousands on accessories made from PVC, lucite, plexiglass, and other transparent plastics.
I don't really see these as great investment pieces. Not only is the material less than luxurious, it's not the most durable of trends. But if I had money to burn… these aren't bad.
Brian Atwood
I think these are especially adorable, but I'd be very careful about how I wore them. Plastic heels inevitably remind me of strippers.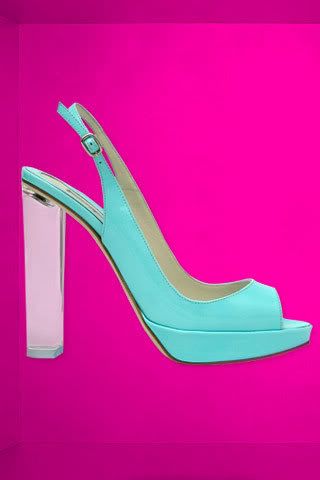 Tags: spring, fashion, style, trends, accessories, handbags, shoes, oscar de la renta, chanel, narciso rodriguez, valentino, plastic, pvc, lucite, plexiglass
Powered by Qumana
One Response to "Spring Accessories Report: Plastics"
Leave a Reply
You must be logged in to post a comment.