Is Blackface Less Offensive if Worn by a 'Black' Woman?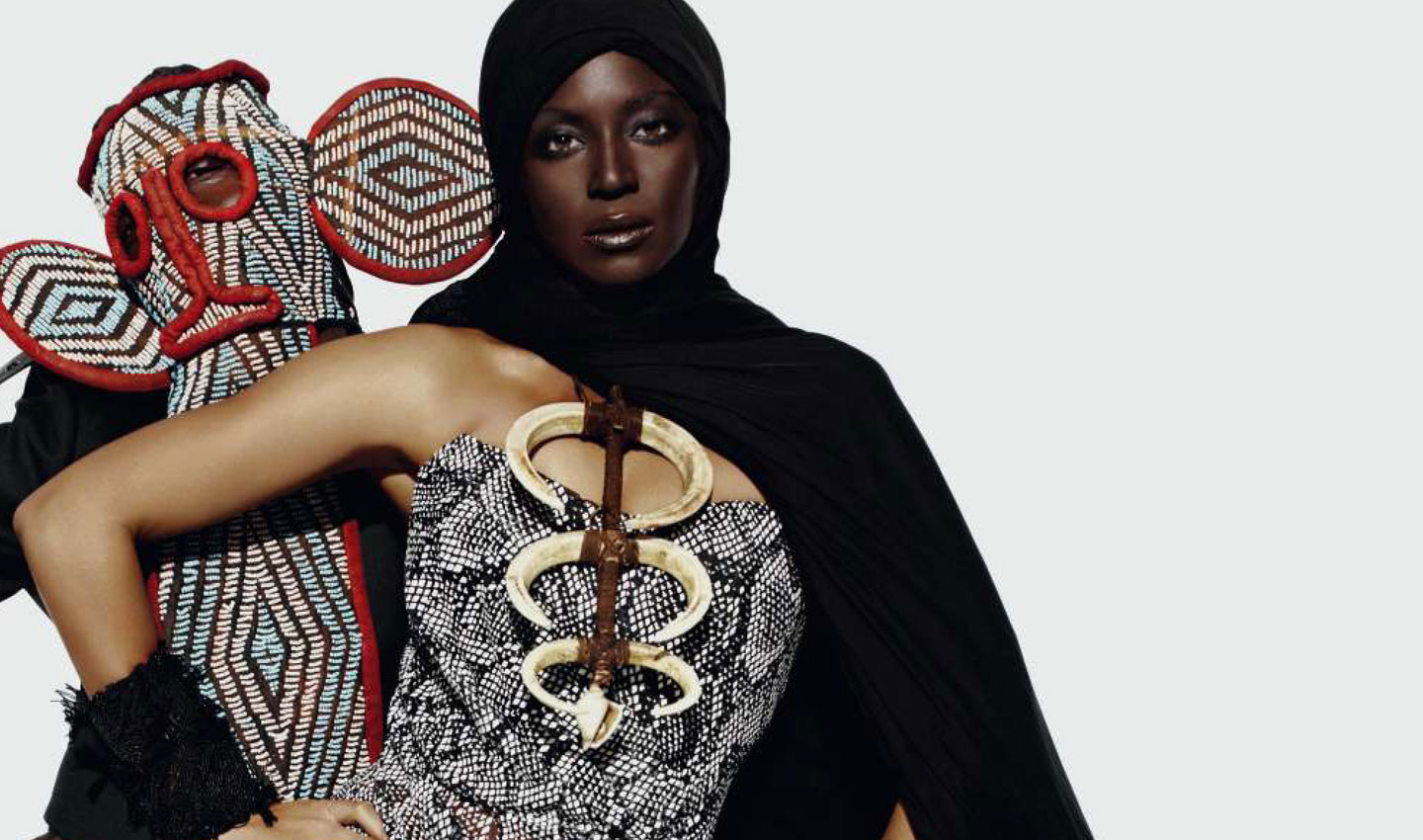 Beyonce appears on the cover and in an editorial spread in L'Officiel's 90th anniversary issue. Her shoot honors the memory of Nigerian musician Fela Kuti. In some of the photos Beyonce appears in "blackface" – that is her face is covered with a coat of makeup that makes her skin appear much darker. The technique always causes controversy, due to an unsavory history of whites entertaining each other by poking fun at black people. As I've said before, it's not really a big deal in my book. People get in a huff over it when it's really of no import – especially so when the intention of the artists (photog, makeup, model, stylist, etc) involved is clearly not malicious. In fact, the technique can really be quite beautiful.
When Lara Stone posed in with dark makeup for Vogue, for example, the results were striking – in a good way. Of course, instead of recognizing the beauty of the photos many people were up in arms about how "offensive" it was. Pretty silly. Beyonce's spread is less successful, as the styling falls considerably short of paying proper homage to African fashion or to Fela Kuti. However, the pictures are nice. The ripples of controversy are smaller than they were for Lara Stone and one wonders whether it's because Beyonce is considered to be a black woman. It's also a wonder why those upset by her artistic makeup are not offended by her bleached hair.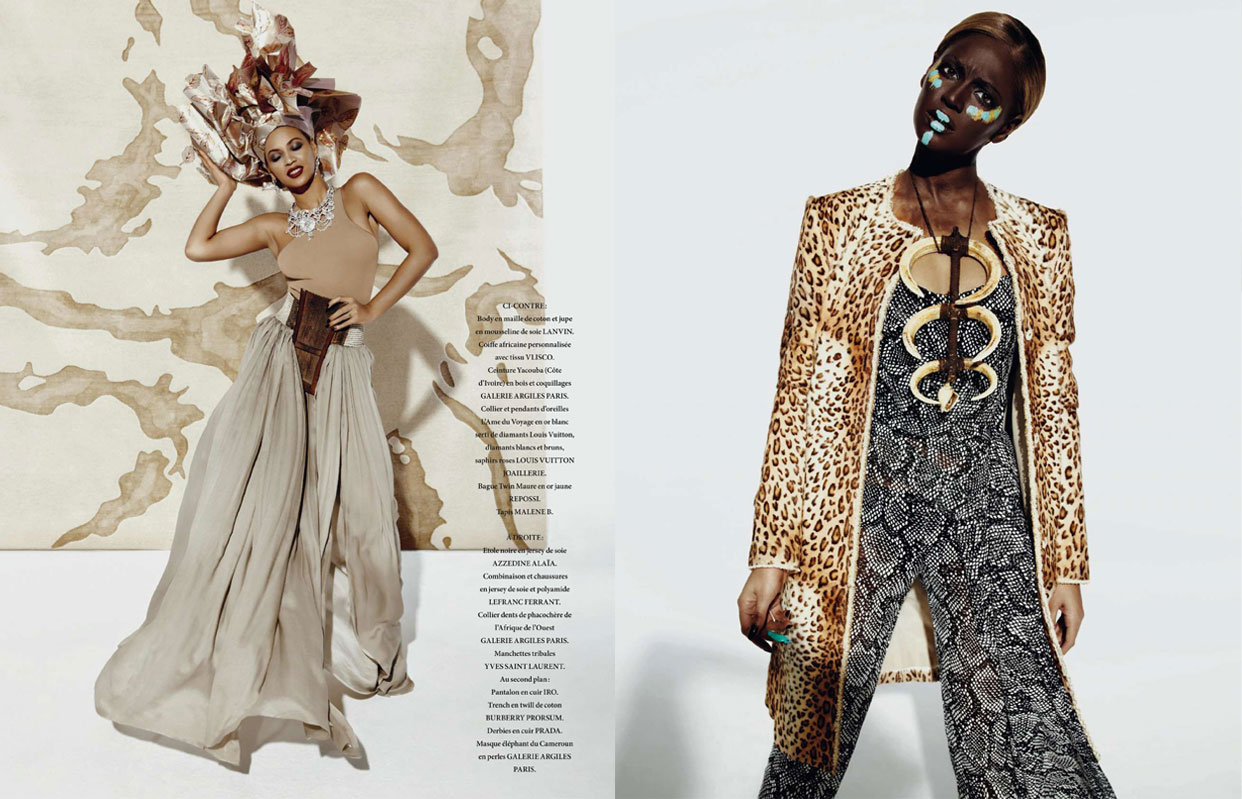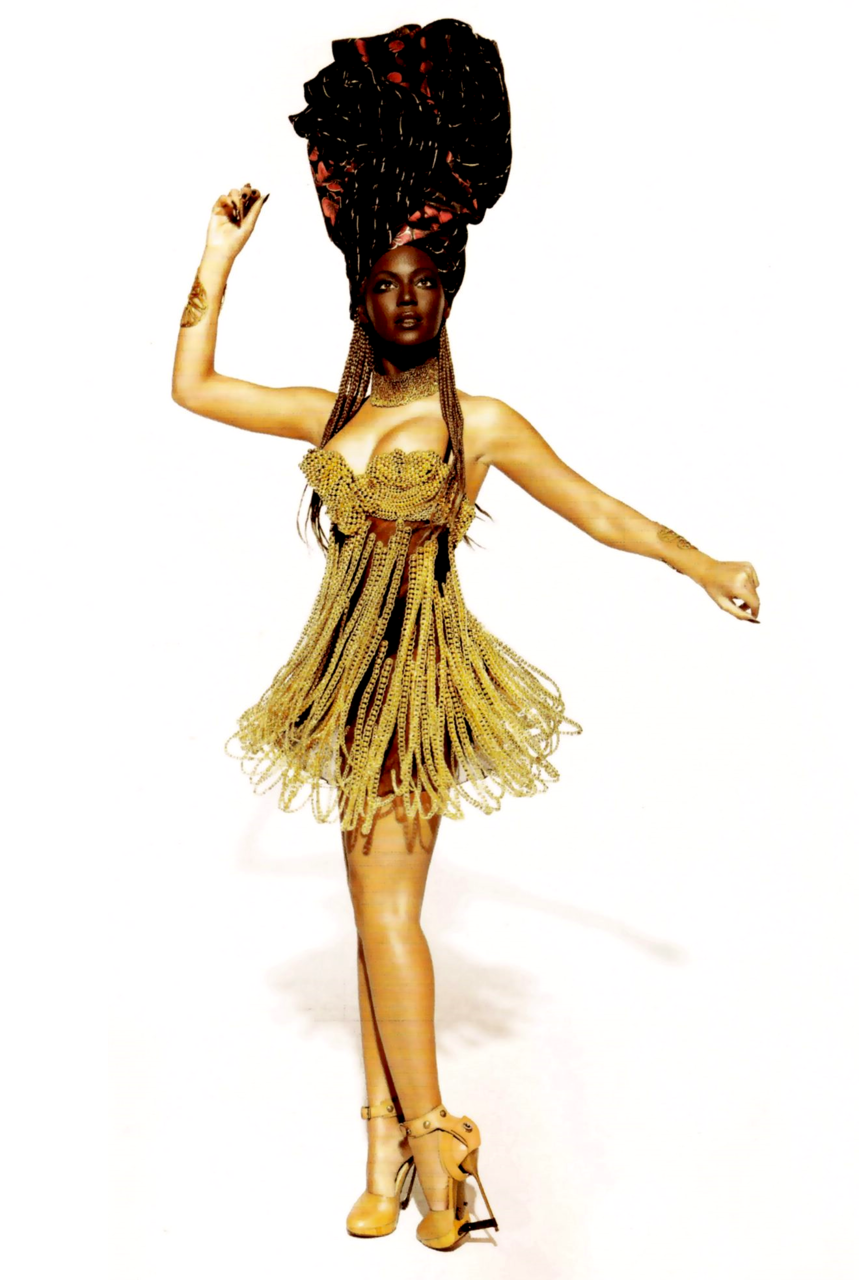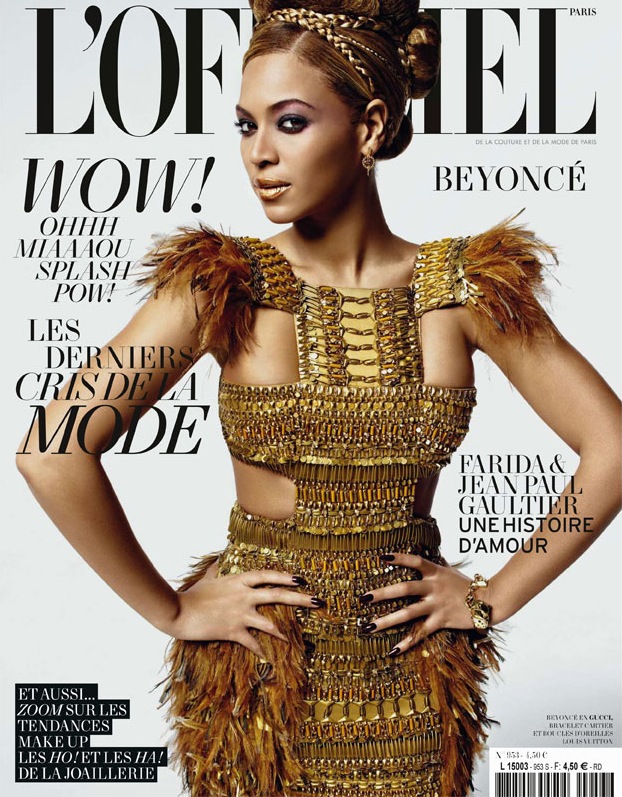 Photos: Vain Style
3 Responses to "Is Blackface Less Offensive if Worn by a 'Black' Woman?"
Leave a Reply
You must be logged in to post a comment.