Gareth Pugh a 'No Show' at Paris Fashion Week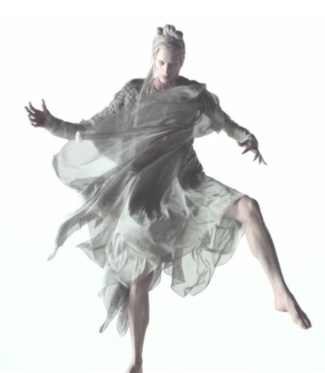 Rick Owens protege Gareth Pugh has made incredible strides in distinguishing himself in the fashion community. He may not have the commercial success of Alexander Wang, for example, but among emerging designers he definitely sets the avant garde pace. Pugh was one of the first to do the fashion film, which is quickly heading toward being as mundane as having a Facebook page. The Ruth Hogben film was created for his Fall 2009 collection, which was also staged as a runway presentation. This season, however Pugh is setting a new standard by forgoing the catwalk altogether. According to Women's Wear Daily, when press and buyers arrived for his Wednesday showing in Paris this week, they were surprised by the absence of the runway and the presence of a giant screen.
Though the film seems like a decent way to streamline the task of showing a new collection, I wonder if it can ever really replace the visceral experience of seeing clothing moving on a real body right in front of you. These are textiles we're talking about, after all. Pugh's film is beautifully made, striking to look at, and evokes real emotion that will, no doubt, be inextricably tied to the garments. But in the end stills of veteran supermodel Kristen McMenamy and a male model looking as though they were walking the runway were taken anway. And good thing! Otherwise I might have missed how utterly amazing are the women's trousers!
photos via WWD.com
Watch the video here courtesy of SHOWstudio.com, where you can also buy a limited edition scarf from the collection right now.
Tags: fashion film, gareth pugh, paris, Spring, video
One Response to "Gareth Pugh a 'No Show' at Paris Fashion Week"
Leave a Reply
You must be logged in to post a comment.