WISHLIST: Net-a-Porter.com Sweepstakes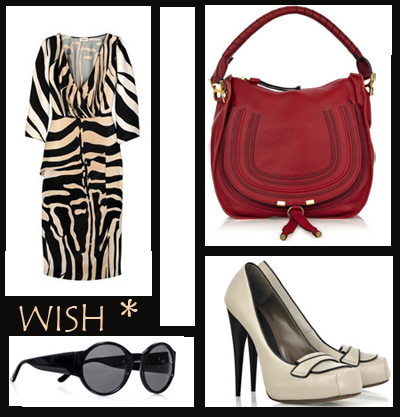 Netaporter.com is celebrating it's 1,000,000th customer by giving a chunk of change back to it's loyal following. Enter here. There's no purchase required, but expect to get emails from the site on a regular basis.
I love the little piano tune playing in the promo. The song is "Frenchy" by Linda Martinez. Buy it on
See my wishlist *fingers crossed* – What would you buy if you won?
Tags: music, netaporter.com, shopping, wishlist
Leave a Reply
You must be logged in to post a comment.