Luxury Brands to Use DNA in Anti-Counterfeiting Tactics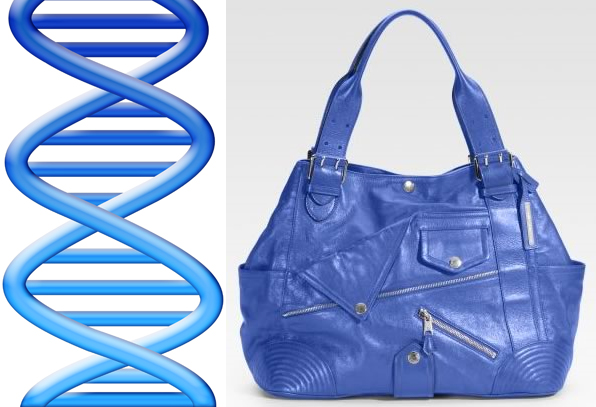 Luxe brands are going to brand new heights to justified a car-sized price tag for a cat-sized handbag.
A New York state-based company has announced it will be adding genetic material to some high-end products.

Applied DNA Sciences, based in Stony Brook, N.Y., said it has reached an agreement to supply a European luxury goods company with DNA markers to protect its products from counterfeiters.

The company said the agreement was for a five-year period. Applied DNA would not identify the luxury company, saying only that it's headquartered in Europe with several product lines.

"Proof of authenticity is a central tenet of brand integrity, and there is no better proof than DNA," Applied DNA president and chief executive James Hayward said in a release.

Applied DNA uses botanic DNA, which cannot be copied. The processed DNA solution can be incorporated into fabrics, dyes or glues to create a unique genetic identity for the product.

Applied DNA said it will receive a fee for each authentication mark purchased and an additional fee each time it is called on to authenticate the product.
Source: Toronto Sun
Tags: counterfeit, dna, fakes, luxe
Leave a Reply
You must be logged in to post a comment.