Tokyo Fashion Week: Segregation 2.0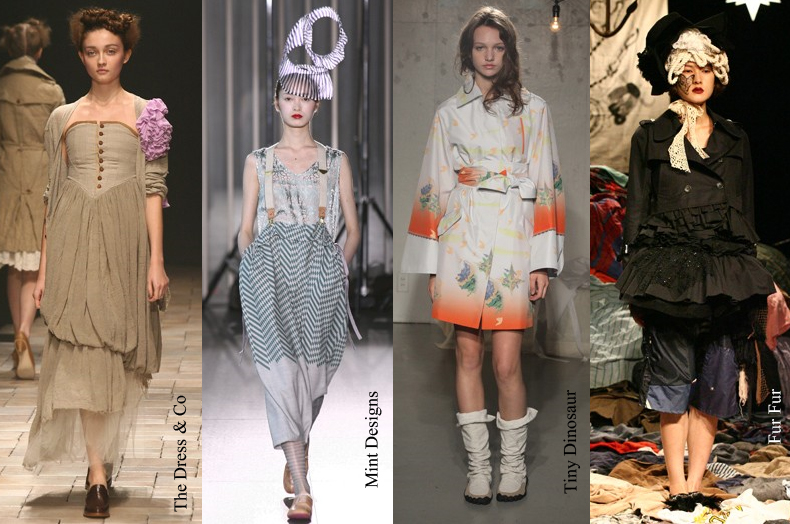 Picture this: You're at London Fashion Week, attending the showing of one of England's premiere designers. It's one of the best media covered shows of the week and as the show goes on you notice someting: all the models are Asian – not a single white girl on the catwalk. No big deal. The models are gorgeous and look great in the clothes, but still you think "Hmm… I wonder what the designer is try to say. Is Asian 'in' right now?"
Now, flip the script. The good news is you won't have to stretch your imagination this time. You see, the reverse scenario is reality: Tokyo Fashion Week. This isn't the case all the collections, but it's notable that those collections featuring Asian models had only Asian models. Segregation 2.0. It isn't new, so I guess I should expected it. And yet I don't.
Click photos for larger views:
The Dress & Co. by Hideaki Sakaguchi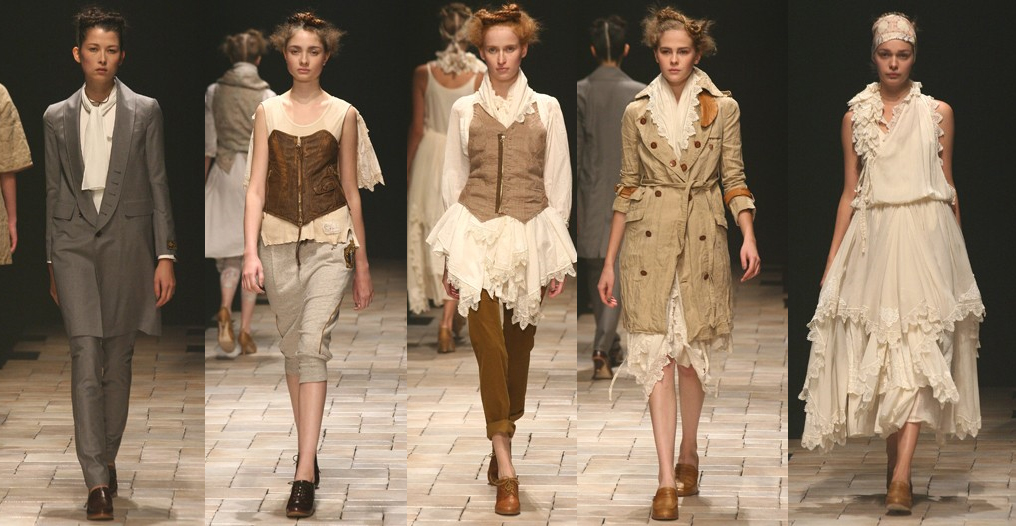 Tiny Dinosaur by Naomi Yamamoto

****
Of twelve covers this year, Vogue Nippon (Tokyo edition) only featured an Asian model one time – on the November issue.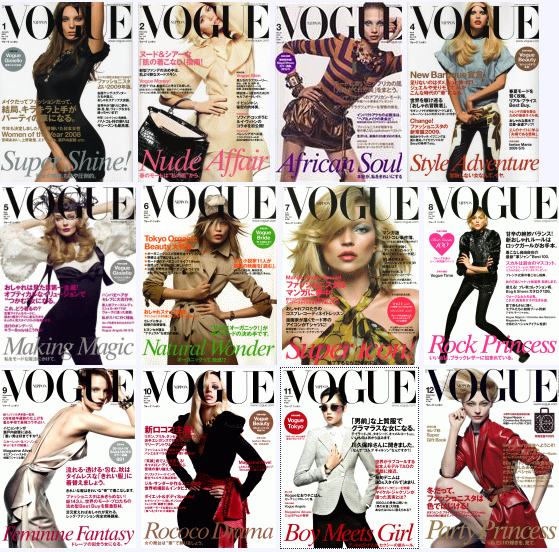 Tags: asian models, models, race, Spring, tokyo, vogue nippon
Leave a Reply
You must be logged in to post a comment.