Hump Day Sexy: No, that's NOT Jourdan Dunn (NSFW)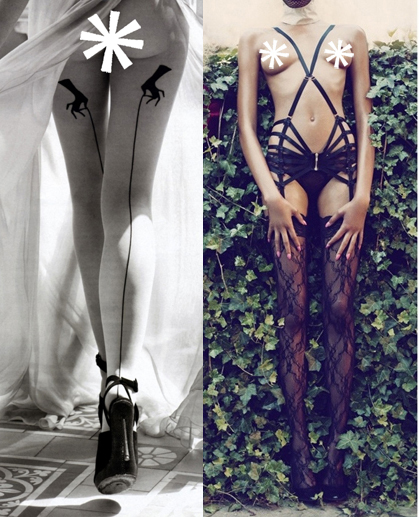 Skin is most certainly in these days. From the resurgance of midriff-baring to ultra-mini skirts (not together, please), the trendy side of fashion wants us to grin and bare it. Accordingly, magazine editorials – the home of fashion hyperbole – are increasingly featuring stark nekkidness. And I don't mean just Europe…
From Numéro #106 September 2009, model R'El Dade (who was mistaken for Jourdan Dunn) is in the buff with model Melodie Dagault for "Best Friends." I haven't any idea what that harness looking this is supposed to be for, but the shit is hot!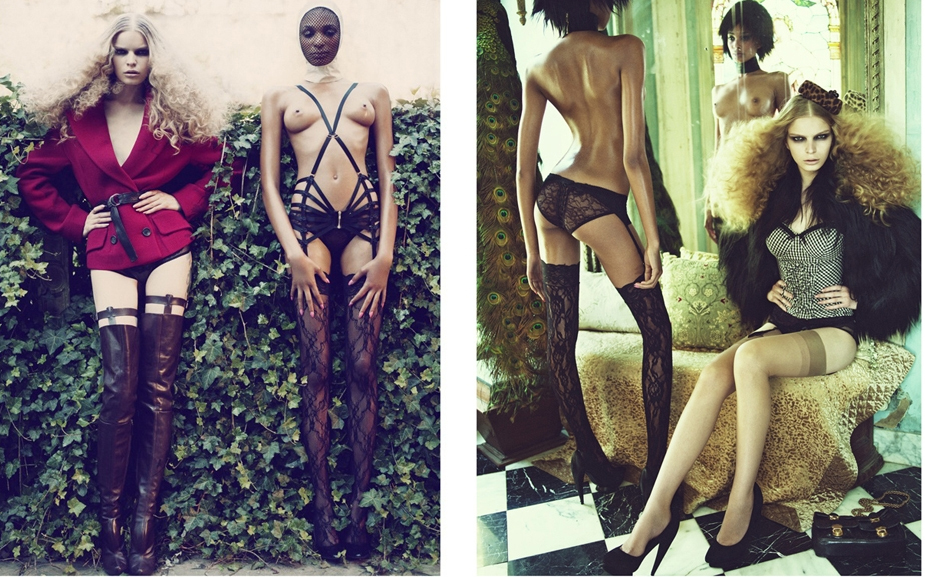 **
See also this solo act for in "ÜBERsinnlich" (that's "Super Sensual" for we anglopods) – Vogue Germany September 2009. Not as successful, as I see it. Mixing b&w with color photos is not small feat. I do love the back seam stockings, however. Below are the best, here are the rest.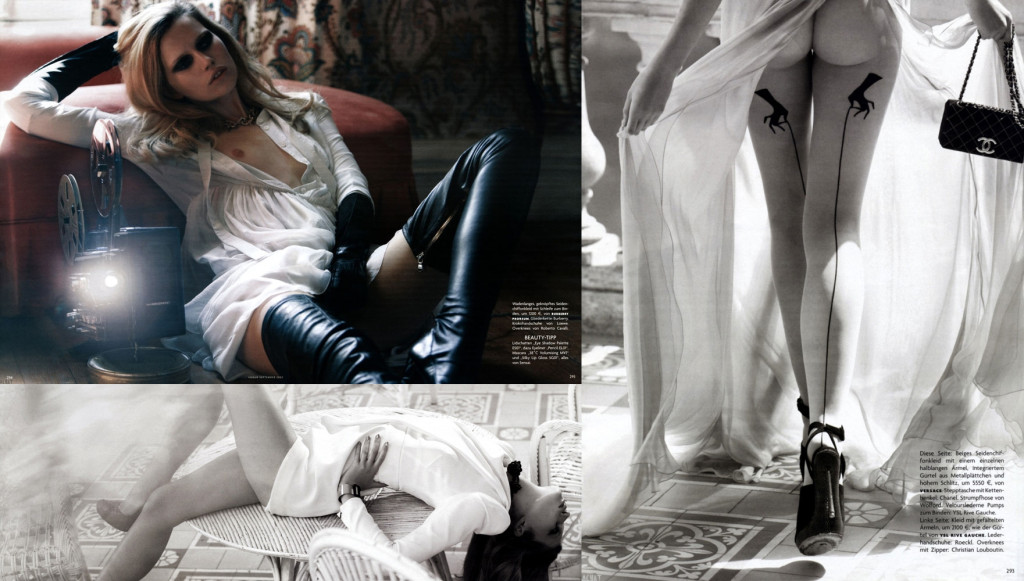 photos: Fashionising.com
Tags: hump day, magazines, naked, nude, numero, r'el dade, sex, vogue
Leave a Reply
You must be logged in to post a comment.