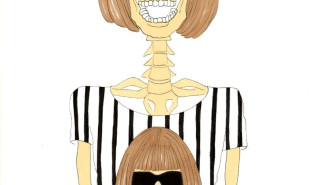 aleXsandro Palombo is an Italian illustrator, whom the cult knows via his blog Humor Chic. Palombo studied design at the Marangoni Institute in ...
The fashion film is as ubiquitous as Wang on a wannabe these days. Often they have a very droll, art-house quality to them - with dark music and ...
The Cult has spotted an impressive young fashion illustrator named Sophia Drevenstam. Sophia is a 22-year old Swedish artist currently living in ...