In Honor of Earth Day: Vogue Nippon June 2009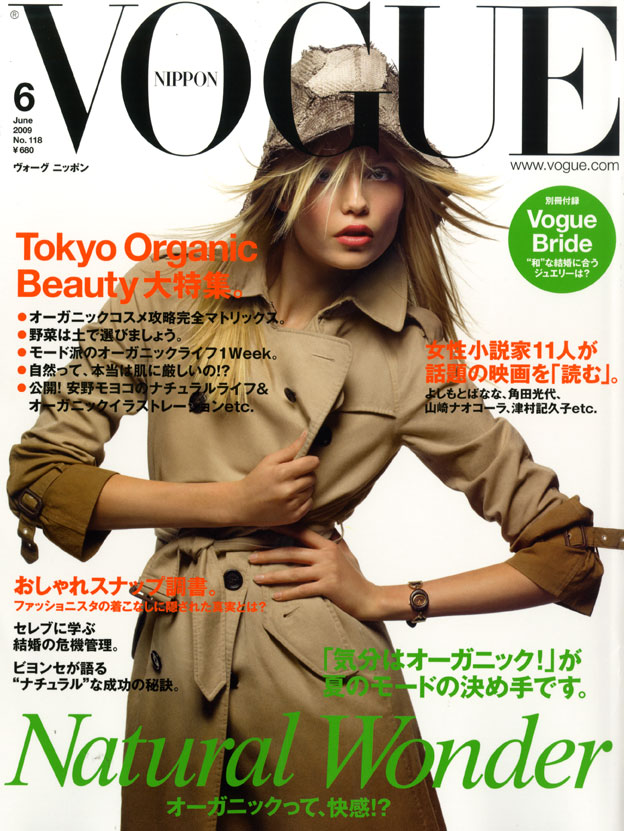 Earth Day comes just once a year, but these days it seems every day is earth day. Seriously, being "green" is so awfully trendy it makes one wonder how sincere or lasting all the hype is. But I suppose there are worse things that have created useless and empty and useless trends (see ripped jeans, baby bottles/pacifiers on grown people, and anything Paris Hilton wears/does/says).
Japanese Vogue June 2009 Cover
Model: Natasha Poly
Photographer: Inez Van Lamsweerde and Vinoodh Matadin
Stylist: George Cortina
Hair: Eugene Souleiman
Makeup: Jeanine Lobell
cover source: womenmanagement.blogspot.com
[ad#post-link-bar]
Tags: earth day, japanese fashion, magazine covers, natasha poly, organic fashion, vogue nippon
Leave a Reply
You must be logged in to post a comment.