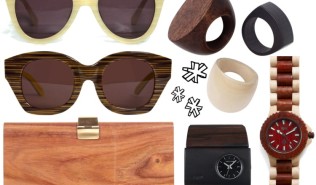 My eyes are lately caught by wooden accessories. Glasses, rings, and things like little box clutches have a humble luxe appeal that ...
Formerly known to the world as Posh Spice, Victoria Beckham has turned her bubblegum fame into bonefide celebrity. It doesn't hurt that she married ...
Designer fashion jewelry for Fall 2009 has a lot of textile elements - so much so that i'm sure their already inflated price tags are especially ...
Fashion fiends, feast your eyes upon this bounty of leather and hardware. When it comes to fashion accessories, there's no season like fall season! ...
While your average jane is only just now getting her hands on the latest spring styles, the hardcore fashionista is already looking ahead to what ...
Some dope has taken a perfectly good design concept and ruined it with a racially insensitive name. Here's a description from the Slanties ...
Aurélie Bidermann Chanel & Eternamé