VERSACE WOMEN SPRING/SUMMER 2011: Bold Color, High Waists, & Plenty of Fringe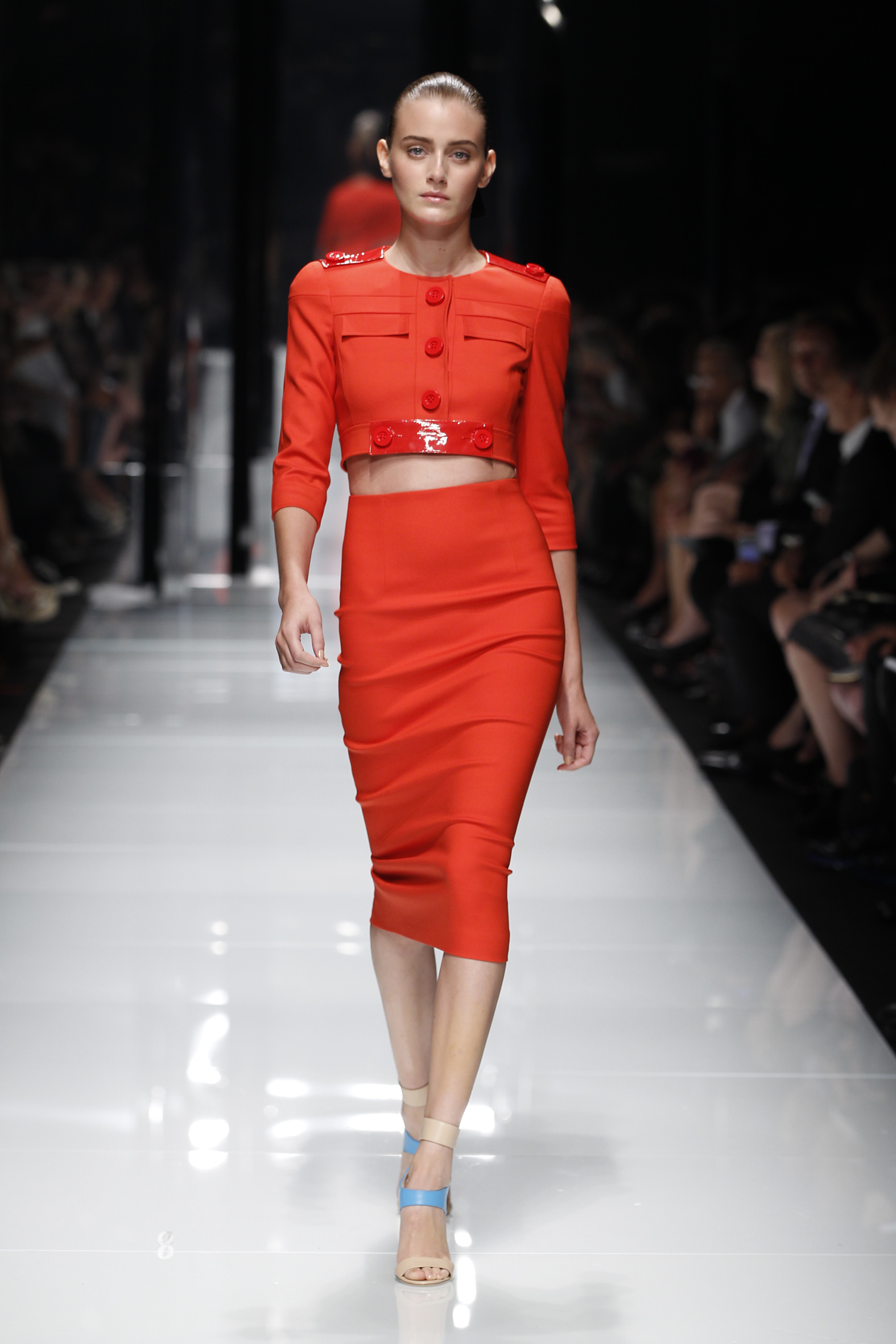 Lovers of bold color will have to rely on Italian designers next spring, as the best of Milan Fashion Week departed from the hoards of sheers and nudes seen on the runways of New York and London. Donatella and team also broke away from the pack by foregoing the ubiquitous (and at times ridiculous) high platforms, in favor of sexy stilletos. It is Versace, after all. More hi-res photos after this detailed description from the Versace press team:

This season's Versace collection for women is all about a playful game of proportions and opposites: short vs. long, high vs. low, plain vs. patterned, dull vs. bright, and fabric vs. flesh.

High waisted skirts cut over the knee are combined with extremely short jackets that finish under the breast. The result: a look where a line of skin is visible between the skirt and the jacket, and where shoulders are rounded to give them a fresh emphasis.

Indeed, the shoulder achieves a new prominence within the collection and in many pieces is revealed, and framed, attaining the status of a new erogenous zone. This is often achieved through the use of decorative back-belts (martingales), which feature throughout the collection. These martingales, with decorative buttons, join, embroider and shape the padded shoulders of dresses and tops, breaking up the expanse of nude back and gently and elegantly referencing fetishistic straps.

The martingales, which also decorate high waisted skirts and the sides of dresses, are realized in contrasting materials – varnished and patent against non-shiny fabrics. And in our game of opposites, the idea of contrast is key. Many dresses feature inlays in PVC that break up the lines of the silhouette, making it look more sinuous and adding the impression of motion. Solid colours too – whites, red, splashes of turquoise, and blacks – are interrupted not only by revealed areas of flesh seen through PVC inlays or sculpted shapes cut into fabric, but also by prints, which appear in the splits of skirts and on fringes.

The basis of many of these prints is the Versace Greek fret motif, which is here used not as a logo device, but as a decorative pattern. The free and easy use of this graphic device, usually so rigid and geometric in its application, adds a sense of fluidity to the prints, with their playful use of colours.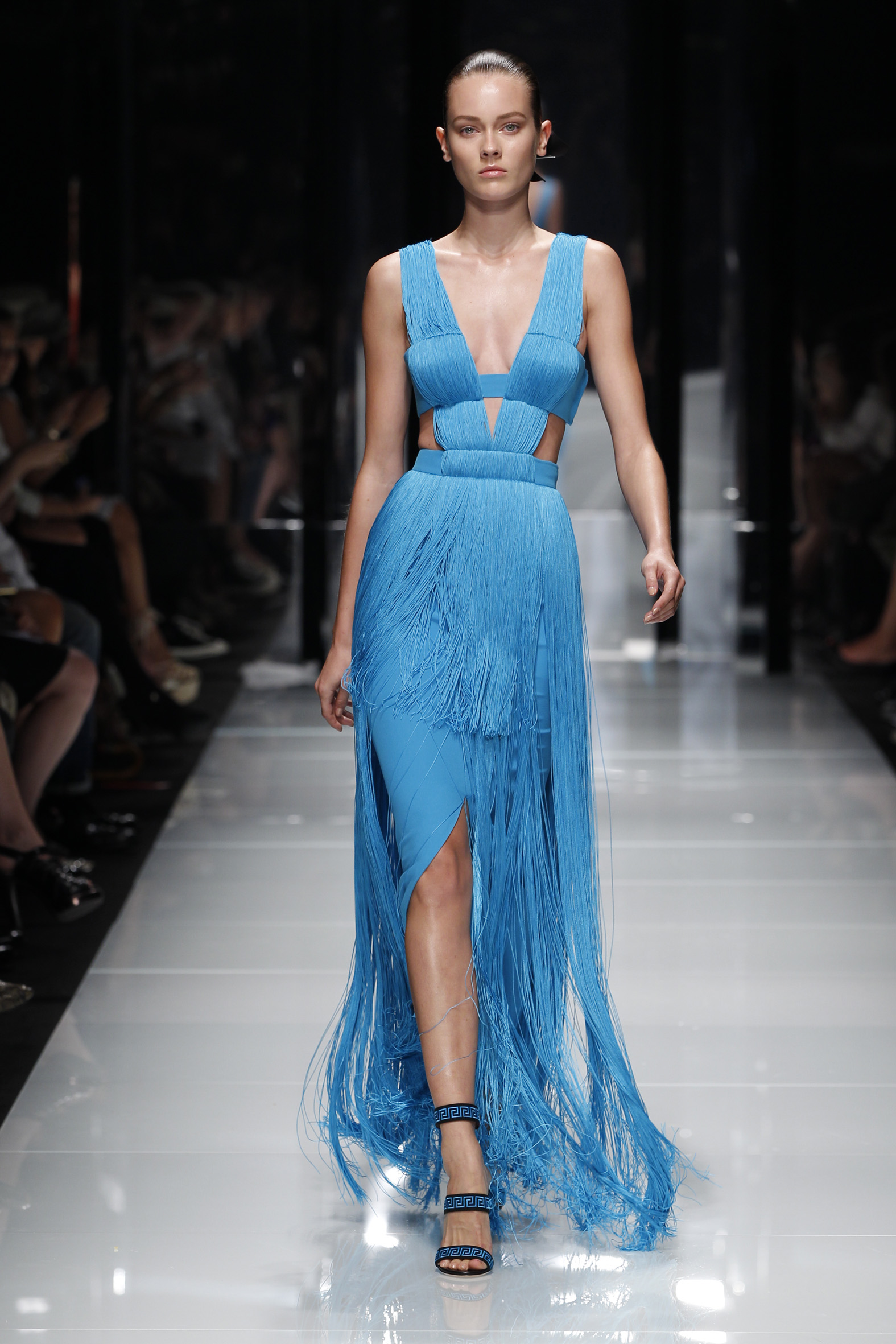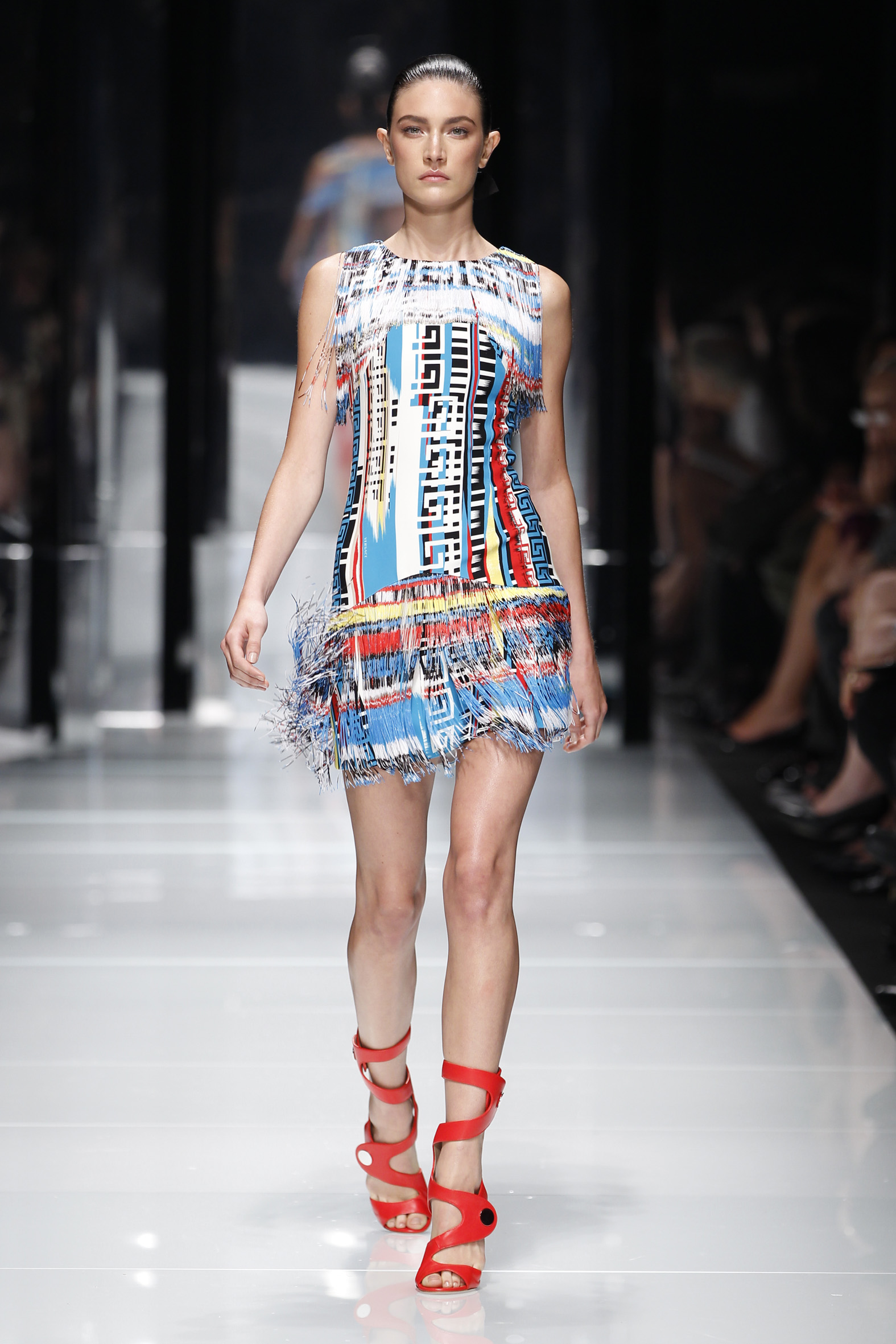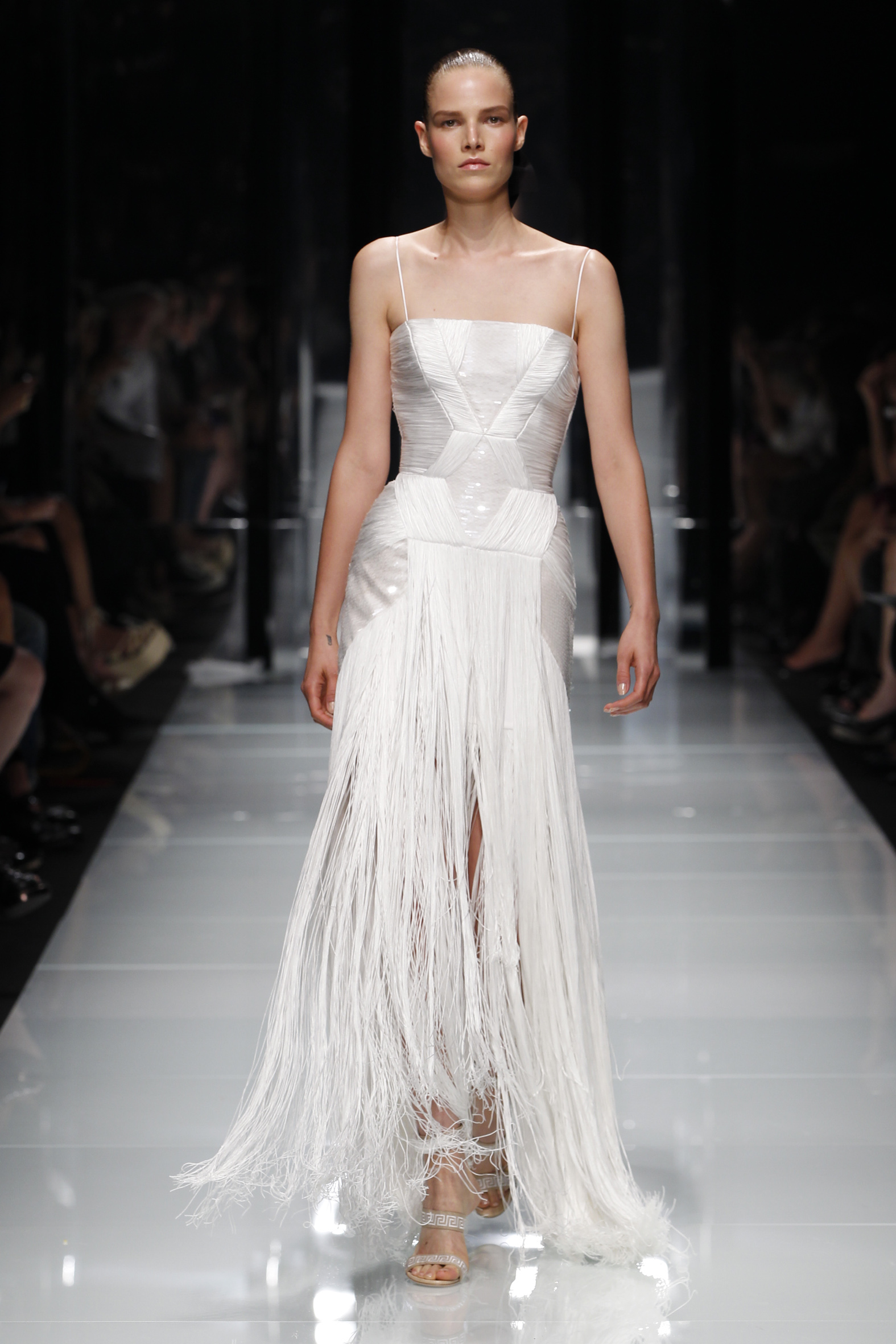 2 Responses to "VERSACE WOMEN SPRING/SUMMER 2011: Bold Color, High Waists, & Plenty of Fringe"
Leave a Reply
You must be logged in to post a comment.