Zoe v. Jacobson #3: Style the Stylists & WIN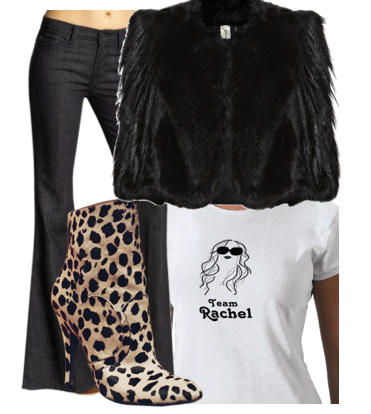 It's Tuesday night again and for TV-watching fashion heads, that means one thing: The Rachel Zoe Project. And now, thanks to the Cult and Polyvore.com, being a fan can do more than teach you a few soon-to-be-overused catch phrases. Create outfits (a.k.a. "sets") using the editor below and be entered to win a $1000 Visa gift card (a.k.a. CASH) courtesy of Polyvore. View the contest details here.
And there's more to win! Create outfits that represent either Rachel Zoe or Taylor Jacobson. Then sign on to Twitter and post the following with a link to your set.
"@thefashioncult I'm #teamrachel"
or
"@thefashioncult I'm #teamtaylor"
or
"@thefashioncult I'm #teambrad"
One reader from each "team" will win a Cult original t-shirt.
NOTE: This contest is closed

Powered by Polyvore

Tags: celebrity stylists, contests, polyvore, rachel zoe, taylor jacobson, wardrobe
Leave a Reply
You must be logged in to post a comment.