Meet Lola & Madonna's New Cash Cow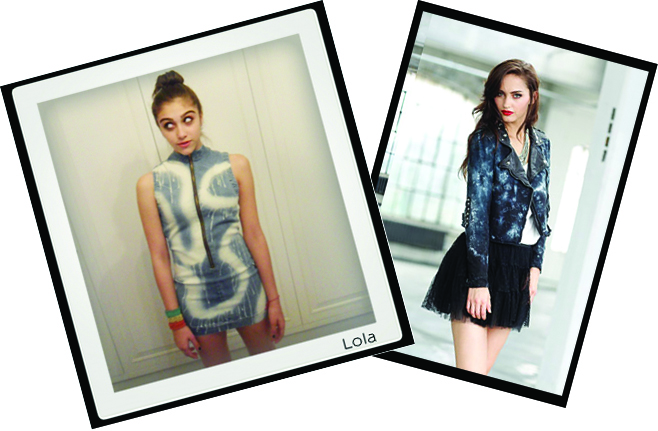 When we heard earlier this year that Madonna had a fashion line in the works, we might have been a bit cynical about the motivation. Mrs. Blond Ambition has certainly shown herself to be a business force to be reckoned with, but it's been quite a while since she's been able to claim style icon status.
Still, the Madonna brand is one of the most recognizable in show business and in an environment where musicians can make more money from selling perfume than from producing an album, fast fashion is a no brainer. According to the February 2010 WWD story, Madonna will have womenswear and lingerie among her branded merchandise. To kick off her fashion ventures, however, the pop legend has launched the Material Girl Collection – separates and dresses aimed at the teeny bop crowd. The predictably '80s line, which is available exclusively at Macy's, is coming out just in time to be gobbled up by voracious back-to-school shoppers.
What's more interesting than the clothing, though, is Madonna's daughter Lourdes' role in the new venture. Otherwise known as Lola, the 13-year-old is standing at the helm of the line's blog. In her introductory post a squeally Lola praises My Chemical Romance, pans gladiator sandals, and most of all reminds any late-blooming 30 somethings out there that the loads of lace and faux-leather are meant for jr. high, not jr. execs on the weekends! Trust us, ladies: just because it fits, doesn't mean you should wear it. The collection is due in stores August 3, 2010.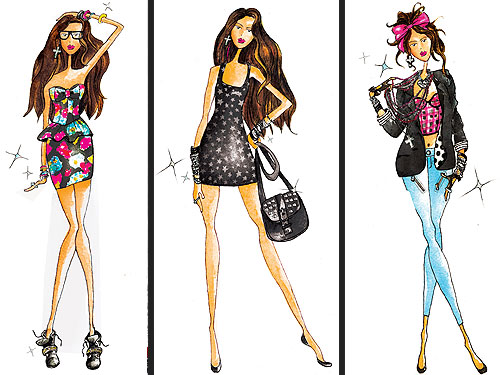 photos: WWD.com, Material Girl Blog, People.com
Tags: celebrity fashion line, juniors, madonna
One Response to "Meet Lola & Madonna's New Cash Cow"
Leave a Reply
You must be logged in to post a comment.