Whites Only at Met's Costume Institute Gala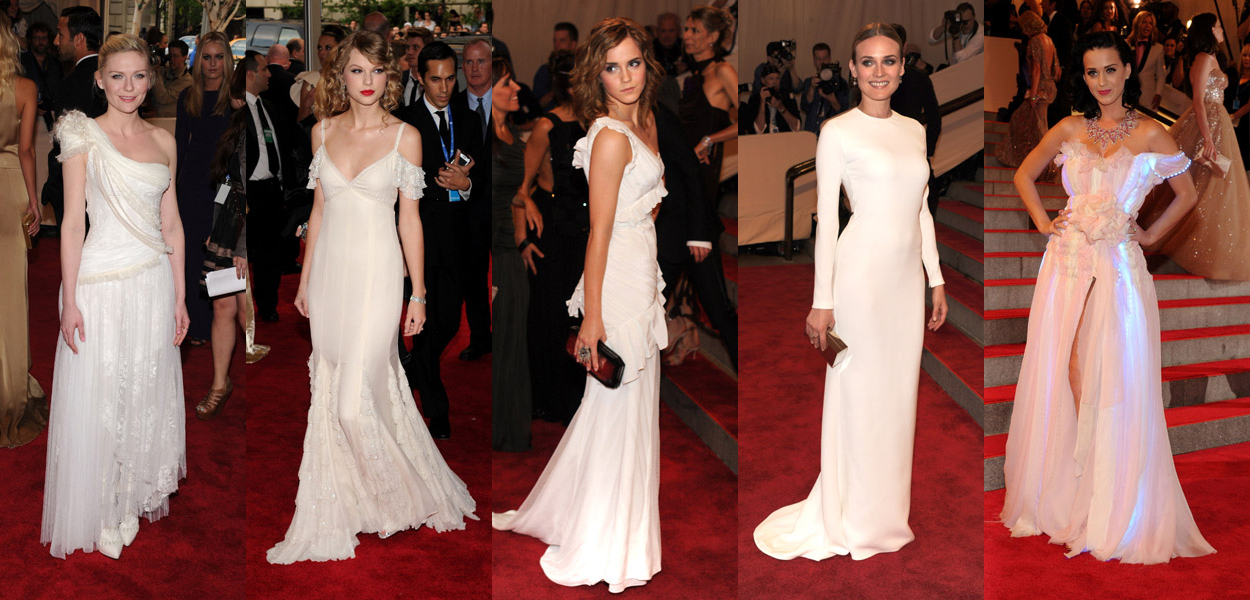 New York City's Metropolitan Museum of Art held it's annual Costume Institute Gala this evening and, as usual, the event's red carpet was a major draw. For a moment I thought there was some sort of dress code that I wasn't aware of, because I kept spotting guest after guest in white dresses. Above, L to R: Kirsten Dunst, Taylor Swift, Emma Watson, Diane Kruger, Katy Perry. And those that weren't white were gold or navy – as if there were an unspoken nautical theme! A shock of pink here and a bit of turquoise there put my suspicions to rest and made it clear that there was simply a very strong trend for white on the red carpet. Below: Designers Tommy Hilfiger & Karl Lagerfeld with guests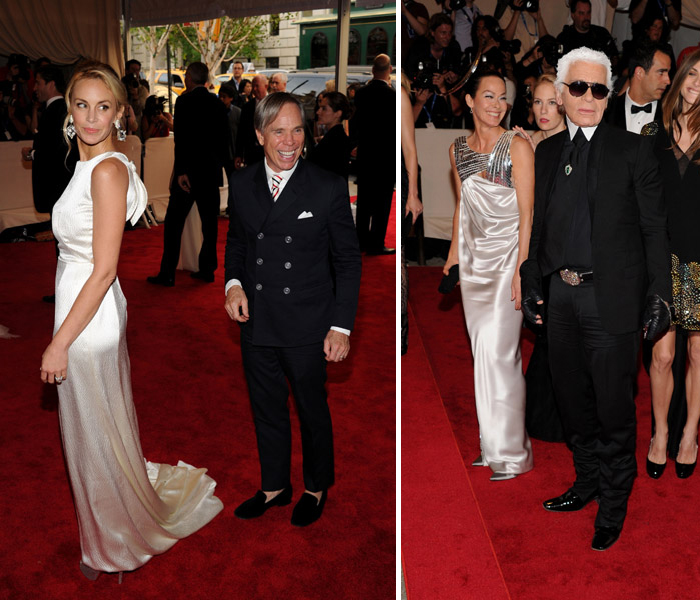 From a distance (my desk, that is) the trend seemed even more striking because there were also plenty of pale gold and cream dresses on the red carpet. Below, L to R: Sarah Jessica Parker, Jessica Biel, Tory Burch, Kate Hudson, Gwen Stefani, Whoopi Goldberg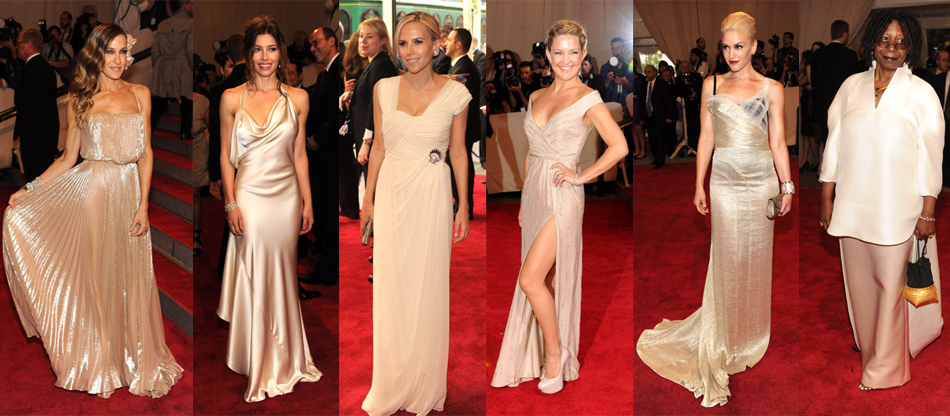 While I do love a white dress on the red carpet, none of the pigment-challenged frocks made my best-dressed list this year. My preference: Anna Wintour is a silver (almost white!) Chanel couture gown, Rachel Weisz in a stunning pink origami dress, Zoe Saldana in Calvin Klein, and Anne Hathaway in Valentino.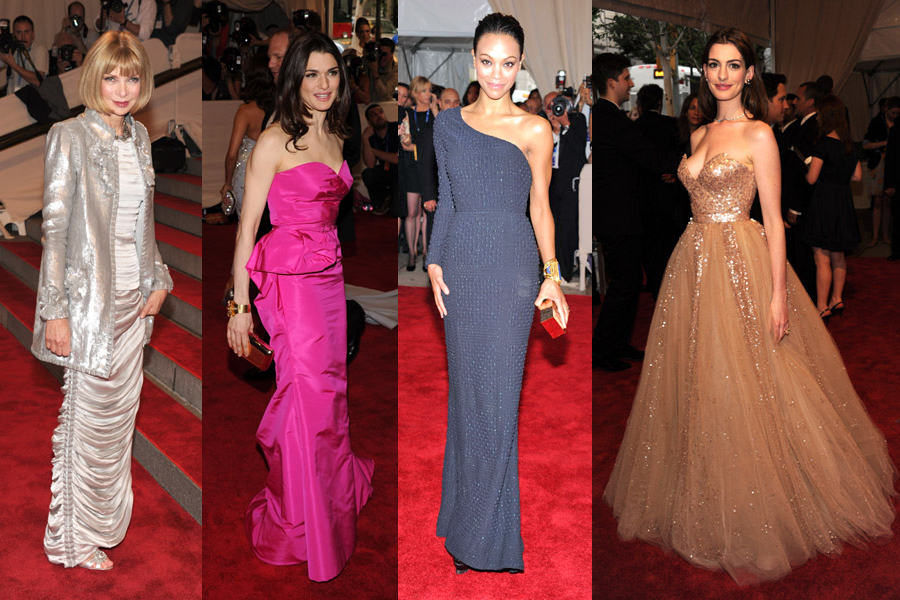 What's the Costume Institute, you ask? From the Met's Website:
The Costume Institute houses a collection of more than thirty-five thousand costumes and accessories spanning five continents and as many centuries. Among the preeminent institutions of its kind in the world, The Costume Institute began as the Museum of Costume Art, an independent entity formed in 1937 and led by Neighborhood Playhouse founder Irene Lewisohn. In 1946, with the financial support of the fashion industry, the Museum of Costume Art merged with The Metropolitan Museum of Art as The Costume Institute, and in 1959 became a full-fledged curatorial department.
More red carpet photos in the gallery below, including Cult favorites Chloe Sevigny, Carrie Mulligan, and Kerry Washington.

Tags: costume institute, costume institute gala, met, red carpet
One Response to "Whites Only at Met's Costume Institute Gala"
Leave a Reply
You must be logged in to post a comment.