Gaga Phones in the Fashion in 'Telephone'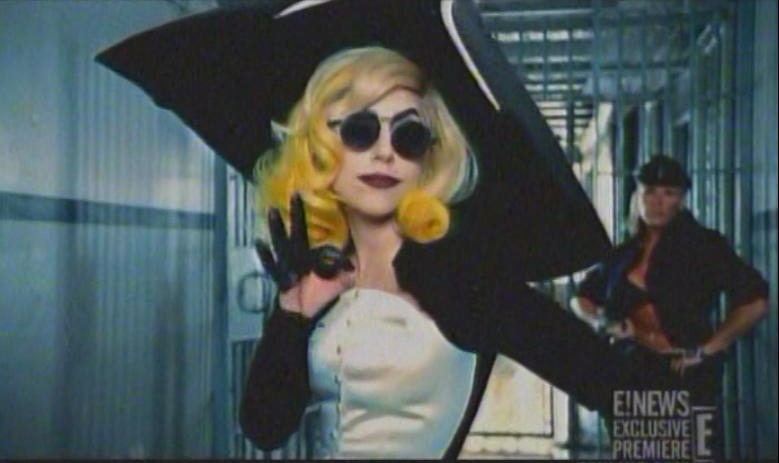 The amount of hype surrounding Lady Gaga's new video for her single "Telephone" has been enormous. So much so that it was bound to let me down… That's not to say that it's wasn't an interesting short film (I guess), but Gaga has created such a presence in fashion that I and many others expected a lot from the costumes. Some TV stations even had pre-premiere segments with fashion "experts" interpreting the few stills that leaked prior to the premiere. ***overkill***
In the end, there was plenty of provocative Gaga-style imagery (think crotch shots and homicide), but the fashion fell flat. The highlight was a black and white skirt suit with a peplum top and over-sized hat. See the video below, then a few fuzzy stills in the gallery following.
Tags: beyonce, lady gaga, music videos, videos
Leave a Reply
You must be logged in to post a comment.