What the Hell are the Elle Style Awards Anyway?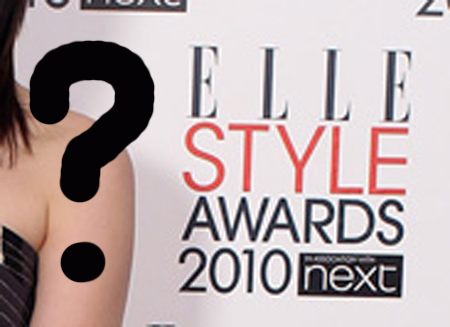 Do a net search for "Elle Style Awards" and Google/Bing/Altavista(huh?) will certainly deliver you tens of thousand of Web pages to browse. But even the most relevant of these will tell you very little about this obscure little ceremony – even the Elle Magazine Website itself! What you will get is a slew of red carpet photos showing whichever celebrity is having the best PR blitz at the moment. Really silly, if you ask me. And if even you don't ask.
I'll admit, I'm guilty of the proliferation of shallow press, too. My "coverage" of awards shows is generally limited to the red carpet – what they wore, who looked best… But, in my defense, Hollywood is about 99% garbage the Grammys are full of beans. So who the hell cares what happens in those ceremonies. Here's what I was able to dig up on the the 2010 Elle Awards.
* TV Star Of the Year – Dannii Minogue
* Model Of The Year – Claudia Schiffer
* Musician Of The Year – Florence And The Machine
* Actress Of The Year – Carey Mulligan
* Actor Of The Year – Colin Firth
* Breakthrough Talent – Nicholas Hoult
* Style Icons of 2010 – Mary-Kate and Ashley Olsen
* Woman Of The Year – Kristen Stewart
* Editor's Choice – Alexa Chung
Yep, a simple winner's list – other nominees not included. Accordingly, the only folks you'll see the red carpet gallery following are those that won an award this year. Congrats, winners… I guess. (Florence Welch is pictured at the Meteor Ireland Music Awards, where she and her band won the Best International Band.)
Source: wikipedia.org
Tags: alexa chung, award shows, carey mulligan, elle, elle style awards, kristen stewart, olsen twins
Leave a Reply
You must be logged in to post a comment.