Lara Stone in Questionable Bondage
Lara Stone has been a lightning rod in the hoards of otherwise bland and forgetful fashion models. Not only has she actual womanly curves (gasp!) she is pretty much constantly naked and her Vogue Paris spread by Steven Klein caused a big silly mess because she was shot with dark makeup on that make her look like she had brown skin (she looked great!). It's been done before, but for some reason people insisted on getting on huffy for this one. Whatever.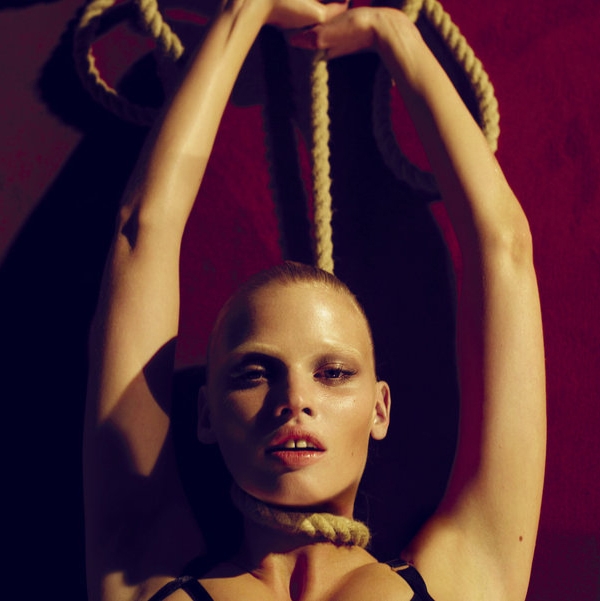 Now Stone is appearing on the cover Interview magazine with a snake wrapped round her neck. Not such a big deal (although some of the more uptight bible thumpers might hate it). The photo that might draw a yikes, though, is inside the mag. It's one in which the model has a roped tied around her neck. Now, in usual times it would read with some freaky bondage under(or over)tones and that would be the end of it. But – and I really cringe to make the parallel – one of the industry's brightest stars has recently hung himself. Am I the only one that thinks the timing might be a little awkward? I'd hate to think that death is becoming fashionable…
See the NSFW photos at HERE.
Leave a Reply
You must be logged in to post a comment.