Katie Couric Gets High (Fashion) *VIDEO*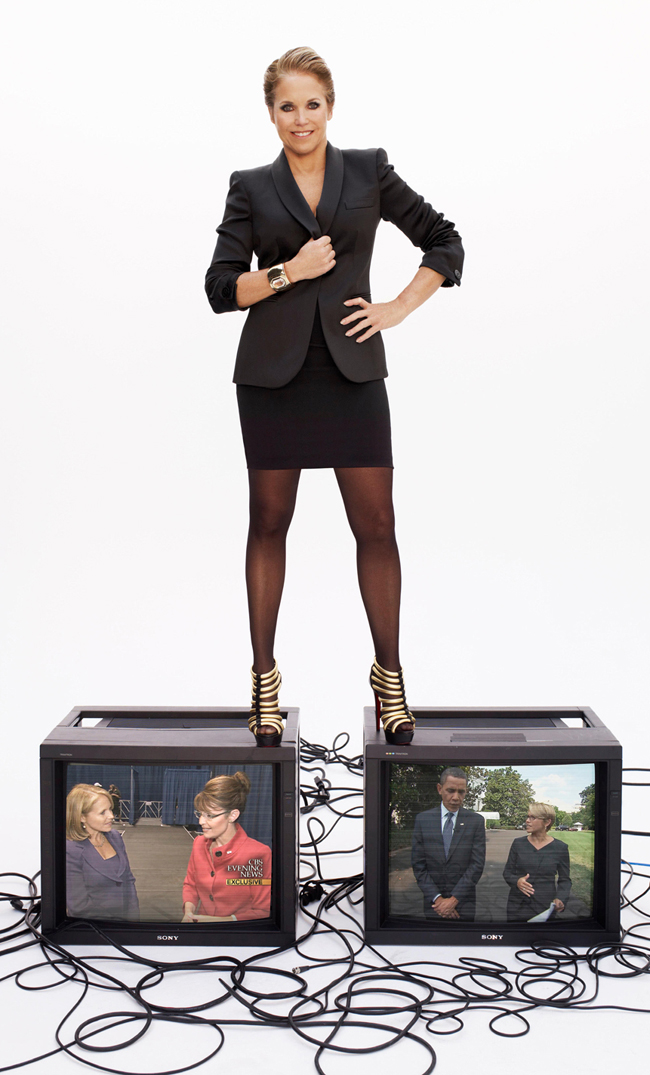 When the note for Kate Couric's March Harper's Bazaar spread hit my inbox I yawned, thinking "oh good, another Good Housekeeping photoshoot for me to ignore." I love it when my cynicism is dead wrong. To my very pleasant surprise Couric is every bit the high fashion diva – looking both age and station-appropriate in sexy fitted blazer and Louboutin pumps. The short hair was an excellent style choice for her. Tres Chic! See some behind-the-scenes action in the video below.
In other news, Kate Moss is on the cover of this issue… YAWN.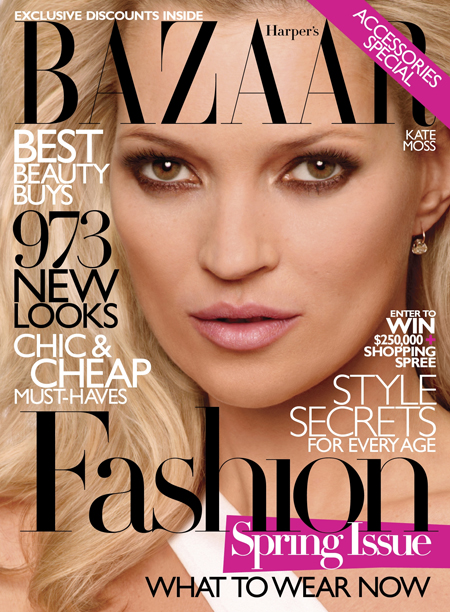 Vist Harpersbazaar.com to read the interview with the very first female evening news anchor. Go 'head Katie!
Tags: harper's bazaar, kate moss, katie couric, magazine covers, video
2 Responses to "Katie Couric Gets High (Fashion) *VIDEO*"
Leave a Reply
You must be logged in to post a comment.