Fashion is a Sport: Burberry's LFW Blitz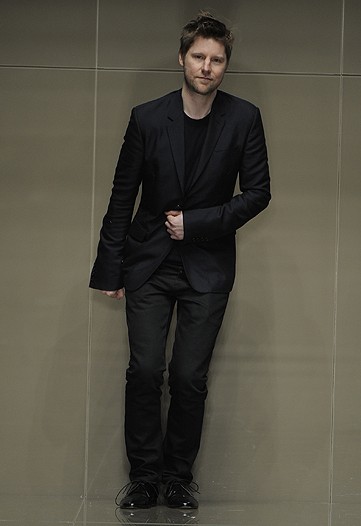 I've spent plenty of time in my personal conversations and on this blog defending fashion as an art. But now I'd like to propose that fashion is also a sport. And in that sport Christopher Bailey is London's star quarterback.
For the A/W 2010-11 shows live streams are a common thing. But yesterday Burberry Prorsum took the live stream to an entirely new dimension. While the actual show was going on in London, the company staged events in New York City, Tokyo, Dubai, Los Angeles, and Paris where spectators gathered to watch the show in 3D. And the streamed show wasn't just a quick catwalk. Burberry staged an entire presentation complete with celebrity interviews and Anna Wintour herself, proclaiming that the Burberry show was the only one of the London Fashion Week that she was attending and she flew in just for that reason. How's that for an endorsement!? Combined with super-closeups of exquisitely made accessories and outwear, it's easy to see how one who usually wouldn't would be tempted to drop a couple grand on a trench coat. And they make it very easy for impulse buyer to indulge. Watch the video of the presentation below and you'll see at the end there direct link to purchase items from A/W 2010 right now. Some of my favorites from the lengthy collection in the gallery below.
A decent showing, minus the VPL issues seen on some models. Is this Bailey trying to make some sort of statement? Let's hope it doesn't catch on.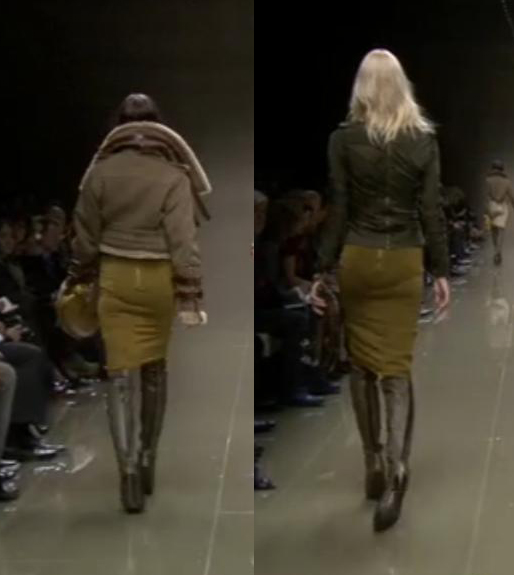 Tags: burberry, christopher bailey, london fashion week, videos
Leave a Reply
You must be logged in to post a comment.