Brit Awards 2010: Red Carpet Awards + Lady Gaga Wins Big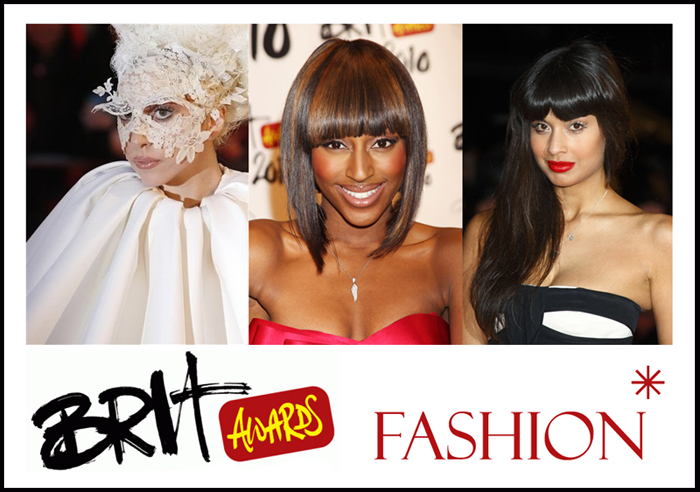 It's pretty hard to outshine Lady Gaga on the red carpet these days. Although she rarely goes for pretty, her look is always striking. She did especially well to tame the drama at the 2010 Brit Awards – striking an elegant balance between fashion and Gaga costume. She scored even bigger onstage:
At the 30th anniversary edition of the awards Tuesday, [Lady Gaga] was awarded all three prizes she was up for, including best international female solo artist and international breakthrough act.

Sporting a lace outfit with a huge white wig and mask at the London ceremony, she also picked up the award for best international album for "The Fame."

Accepting her album award, the tearful star said: "I was really excited to win the first two awards. This award means even more to me because I worked so hard on this album for so long… This is for Alexander McQueen." Source
I love looking at award show arrivals from overseas. The fact that I've never seen or heard of a majority of the carpet jockeys means that my choices are guaranteed to be based purely on style – not popularity or pandering. Of course, the bigger the star, the better the stylist (except for Leona Lewis, apparently), the better the choices, so… make your own deductions. See my favorites (either for execution or just for effort) in the gallery below.
Tags: awards shows, brit awards, celebrity fashion, courtney love, lady gaga, red carpet
Leave a Reply
You must be logged in to post a comment.