The Lady Lands Another Cover – 944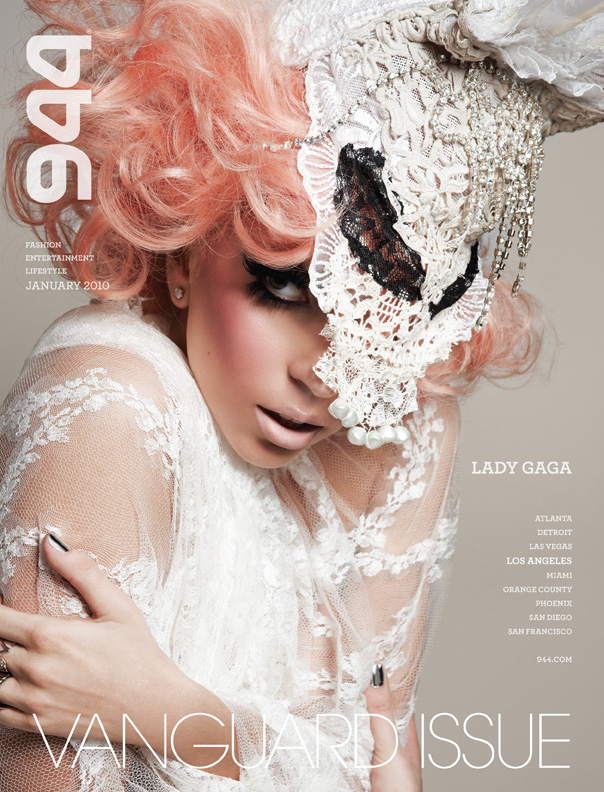 Lady Gaga cover's 944 magazine's January 2010 Vanguard issue. "There's no one like me, and their never was," she says in a state republished by 944. But before you start crying about Madonna or Bowie or Grace Jones, keep listening… "I know my greatness as an individual," she continues. "I want every woman to be able to say that."
Snobs like Antonio Berardi could stand to stop and listen to what Gaga has to say. I admit that have yet to fall for her music, but I can see that it's not "meaningless" as the designer described it (meanwhile Berardi dresses the likes of Megan Fox and Amber Rose – hmmmm). And afterall, if Gaga had tried to hit the scene belting indie rock ballads about existentialism, would we all know her? My guess is no. Like it or lump it pop music is pervasive, and if you want a worldwide audience it's one of the best vehicles you can choose.
See more: 944.com
Tags: lady gaga, magazine cover
Leave a Reply
You must be logged in to post a comment.