SAG Awards Fashion: Red, White, & Blue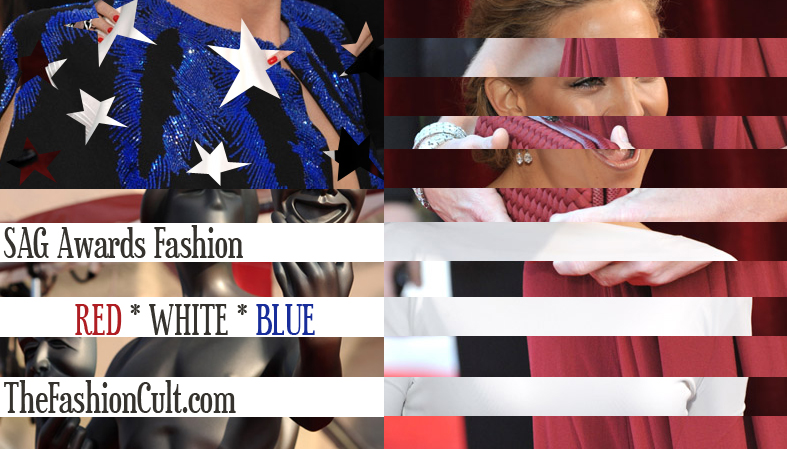 The Screen Actors Guild held it's 16th annual awards ceremony in Los Angeles this weekend. While the fashion wasn't as spectacular as it was at this years Golden Globes Awards red carpet, celebs still made a decent showing with a few common favorites leading the way. The dress colors ran the gamut, but the prevalent hues were a vibrant blend of reds, whites, and blues.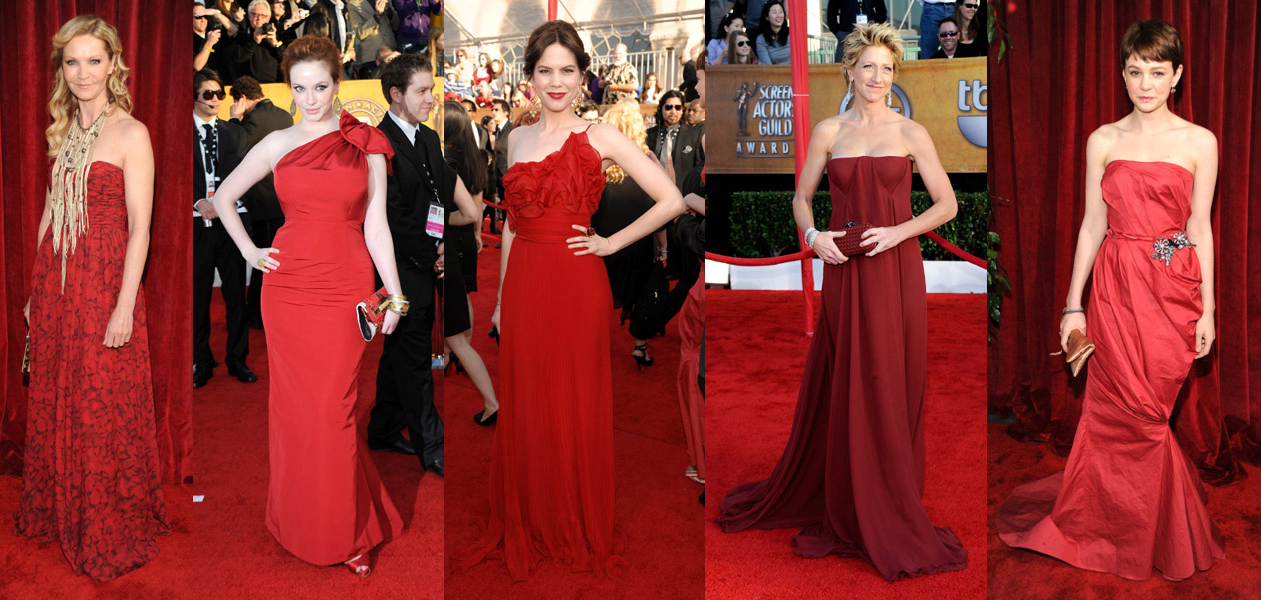 L to R: Joan Allen, Christina Hendricks, Mariana Klaveno, Edie Falco, Carey Mulligan
Red dresses can be tricky on the red carpet. If you're not careful, you end up blending into the background, making the hot color come off drab. But with the right silouette and the right accessories, a red dress can sizzle like a red dress should.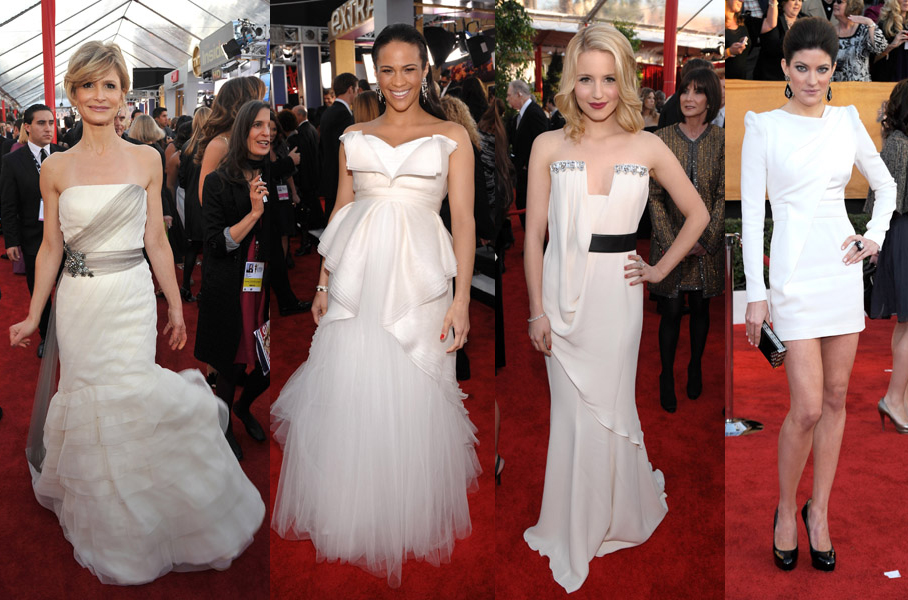 L to R: Kyra Sedgwick, Paula Patton, Dianna Argon, Jennifer Carpenter
This awards season has seen a lot of white gowns and dresses on the carpet and this event was not different. From cream to bright white the stars donned the crisp color to look fresh and crisp on the carpet.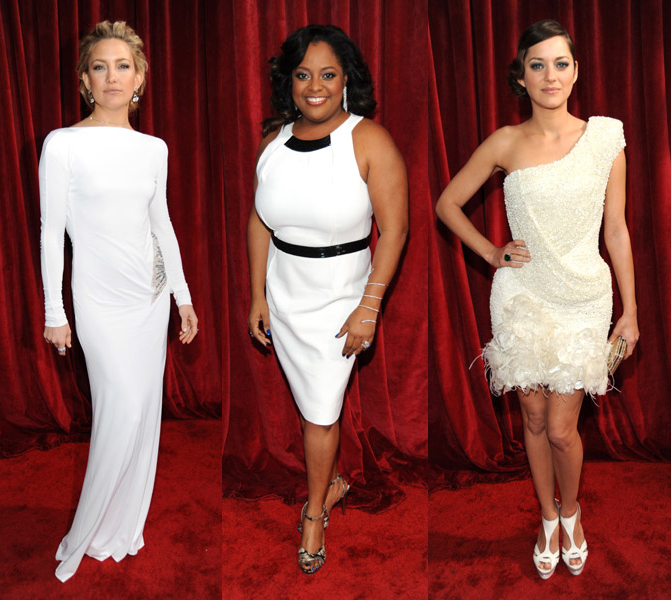 L to R: Kate Hudson, Sherri Shepherd, Marion Cotillard
Blue gowns on the carpet came in the deepest midnight to the palest powdery blue. Even Sandra Bullock's black Alexander McQueen gown was render blue by the flash of beading on the bodice and shoulders.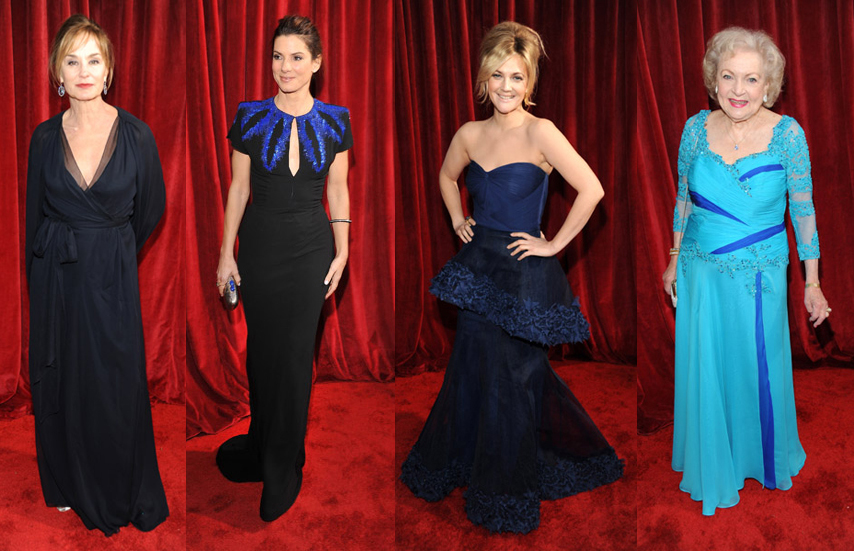 L to R: Jessica Lange, Sandra Bullock, Drew Barrymore, Betty White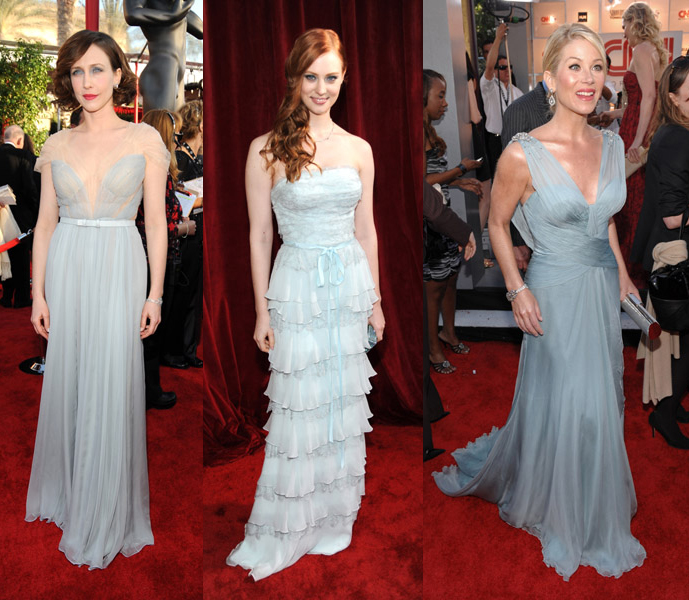 L to R: Vera Farmiga, Deborah Ann Woll, Christina Applegate

Tags: award shows, best dressed, red dress, sag awards, Trends
2 Responses to "SAG Awards Fashion: Red, White, & Blue"
Leave a Reply
You must be logged in to post a comment.