Now Men Can Love Matthew Williamson, Too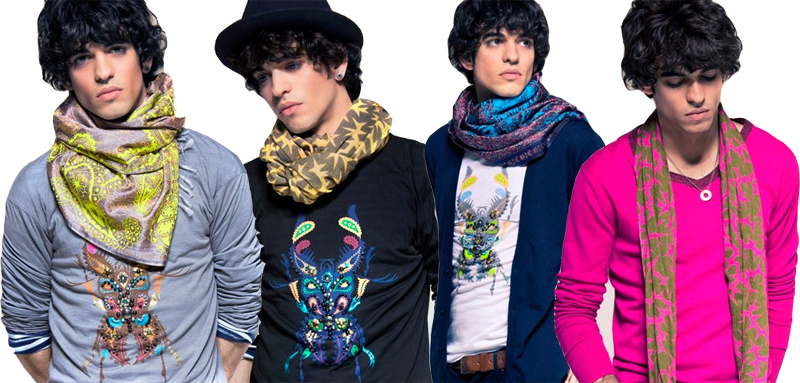 Matthew Williamson is launching a menswear line in earnest now. The new pieces due out this Spring are casual, but luxe – the kind of thing a girl would borrow from her mate.

February will see the debut at retail of Williamson's first men's capsule collection, featuring items such as cashmere sweaters in vivid green, electric blue and deep pink; silver gray cotton silk T-shirts with an embellished beetle motif and silk and wool scarves adorned with star and paisley prints. "I'd wanted to do men's wear for a long time," said Williamson, adding that if the initial spring collection is well received, he'll expand the line into "suits, shirts and jackets."

Earlier this year, Williamson tested the men's wear waters when he produced a few men's looks as part of the collection he designed for H&M, a project he described as "kind of a starting point" for his own men's collection. Prices for Williamson's men's line start at 195 pounds, or $310 at current exchange, for a printed wool scarf and run up to 450 pounds, or $717, for a printed cashmere sweater. The collection will be sold at Williamson's stores in London, New York and Dubai and at the label's online store beginning next month, and also will be carried at Harrods' designer men's wear department in London.
Source: WWD.com
Tags: matthew williamson, menswear, Spring
One Response to "Now Men Can Love Matthew Williamson, Too"
Leave a Reply
You must be logged in to post a comment.