Carey Mulligan: 'Natural Born Talent'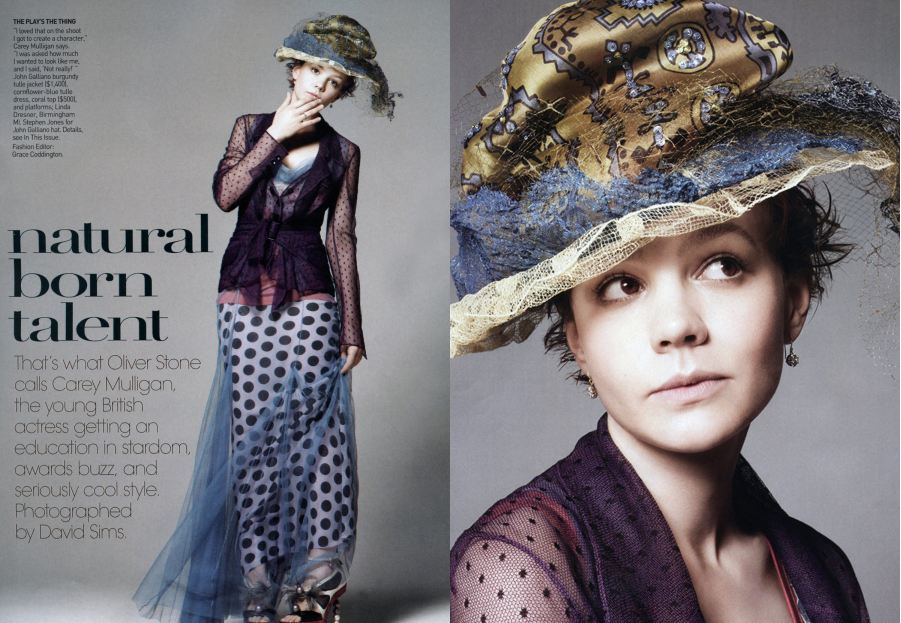 Actress Carey Mulligan is featured in an editorial for US Vogue in January. I've noticed her on the red carpet and she always looks sharp. Mulligan proves she's great for print as well in this endearingly quirky spread styled by Grace Coddington and shot by David Sims. The issue has Rachel McAdams on the cover – a bigger name in the acting world, but not nearly as stylish Mulligan, whose style quotient shot up when she chopped her hair to it's current pixie length.
See Carey's best red carpet looks at redcarpet-fashionawards.com
Source: Fiercification @tFS
Tags: actresses, carey mulligan, vogue
Leave a Reply
You must be logged in to post a comment.