2010 Pre-fall's Pastel Pack
Next year expect the inkling of pastels seen on the 2009 runways to pick up steam. That is, if the handful of designers with the wherewithall to produce the superfluous "pre-fall" collection is any indication of what we'll see on a broader scale. On the one hand, Donatella turned out her usual skintight minis in jelly bean hues (and in latex, no less (eep)), while the more down to earth Rachel Roy created soft, roomy frocks in a palette that could make even the most hardened cynic feel fresh and girly.
Rachel Roy was a standout favorite. See my picks below:

Frankly, I really don't understand this pseudo season. Is it just that heavy-hitters (and sartorial climbers) want to show-off that they can produce yet another collection during these dismal economic times? From the looks of it, we can expect the non-season to become as crowded as the once very selective cruise collections.
While most pre-fall presentations has a modest 6 to 10ish pieces to show. Burberry went way ABCD with a collection of over 40 pieces plus menswear. As usual, the house presented an assortment of trenches in the wildest varieties. And dig the Emma Thompson lookalike model. The should have just put the actress on stilts and booked her instead.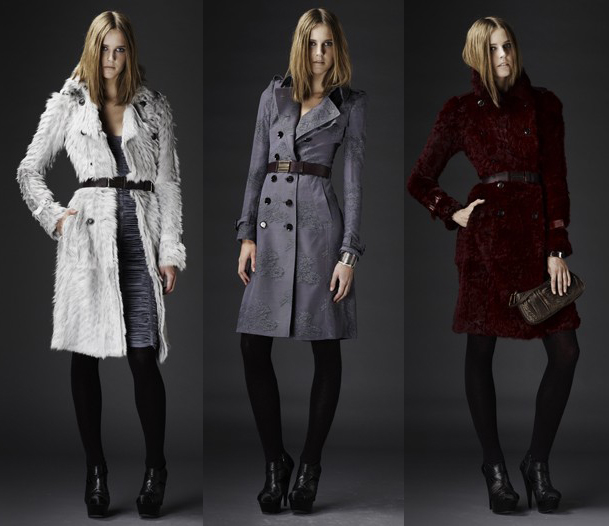 See more pre-fall, including looks from M Missoni, Moschino Cheap & Chic, DKNY and more from Tahari, Versace, and Burberry
[nggallery id=17]
photos: WWD.com
Tags: burberry, just cavalli, pastel, pre fall, rachel roy, tahari, Trends, versace
Leave a Reply
You must be logged in to post a comment.