Todd Lynn Makes Janet Move [VIDEO] Review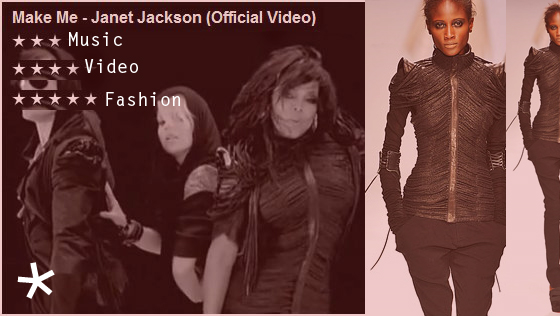 Music – 3 stars. The song is fun and does make you want to dance, but I don't hear a classic – especially not by Janet Jackson standards.
Fashion – 5. Janet and her dancers put Todd Lynn's Spring 2010 collection to perfect use. Few other collections combine the sharp-edged futuristic feel with that ease of movement. There was just one blip: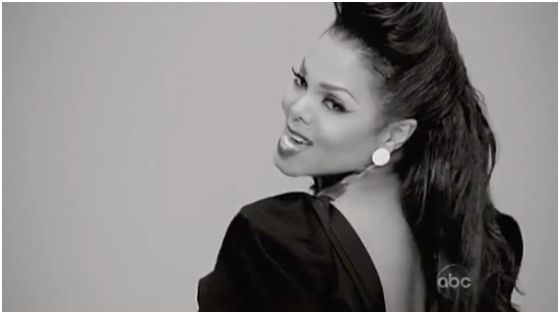 I don't understand how this look fits into the story of the video and the other costumes. If this video were a photoshoot, that look would be cut.
Video – 4. The video immediately reminded me of "Scream" – the only music video Janet ever did with her late brother Michael. This is on the one hand to the video's credit since the song pays tribute to MJ's "Dont' Stop 'Till You Get Enough." On the other hand, however, it makes me think Janet has stalled again and her music hasn't evolved. But 4/5 means I'm optimistic.
Click for a larger view of my faves from Todd Lynn Spring 2010: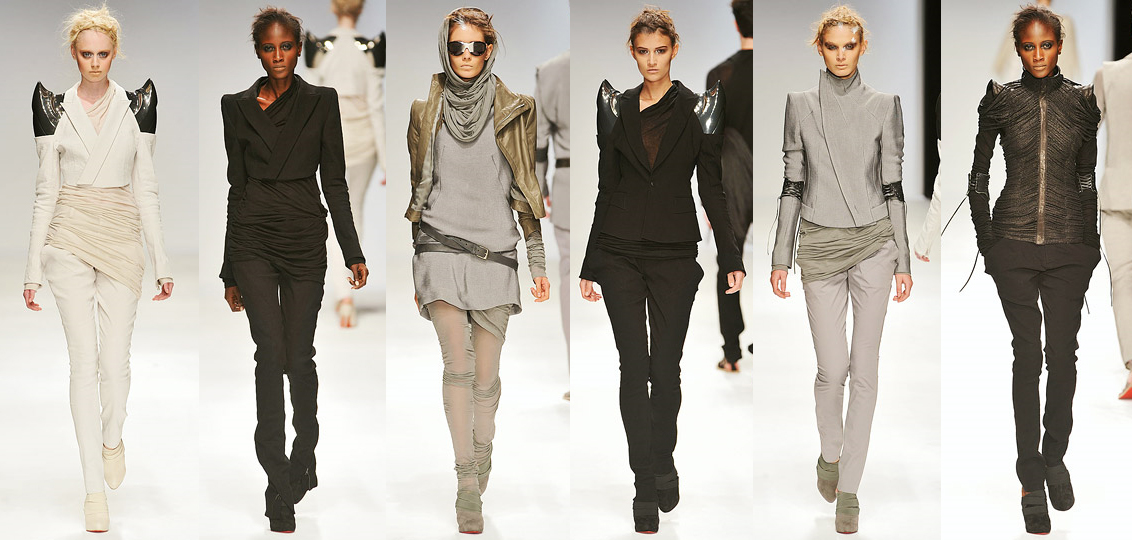 Tags: beat stylist, janet jackson, music, Spring, todd lynn
Leave a Reply
You must be logged in to post a comment.