The Queen is Wasting Away!
Queen Latifah was seen recently at an appearance to promote her new fragrance "Queen" at Macy's. The all-around entertainer is looking smaller than ever in her smart little black dress and belt. She looks great, but I wonder if her fuller-figured fans will feel abandoned by her new physique. Queen has always been very outspoken about loving her size, but now she just doesn't qualify as a BBW anymore.
Source: Scene in the City
Queen Latifah also look slim and trim recently at Rosie O'Donnell's birthday extravaganza on broadway. She wore two trends: motorcycle jacket and sparkles/sequins.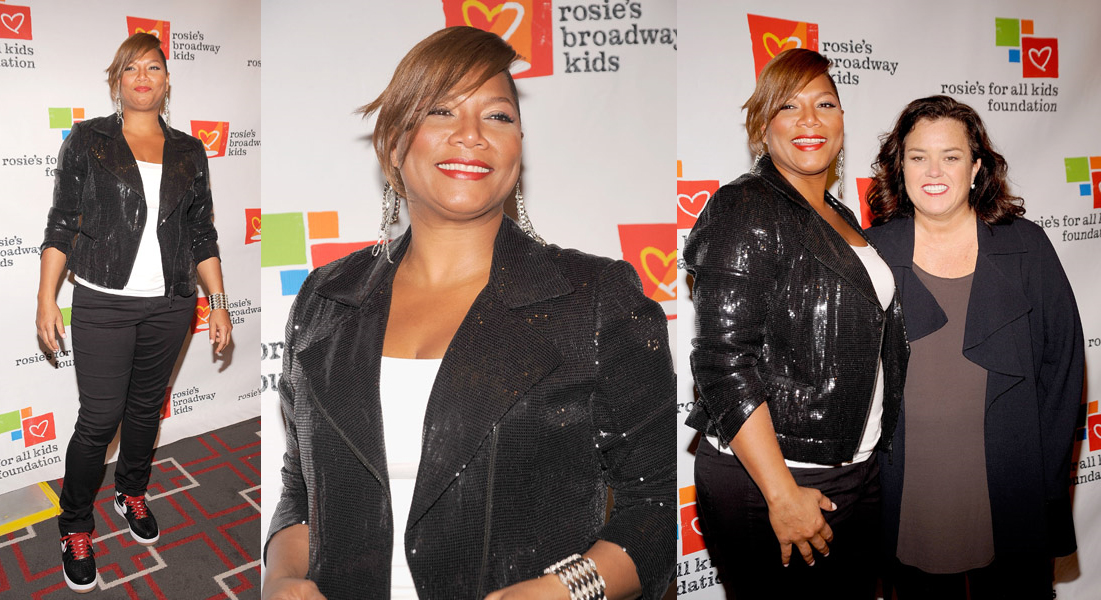 Tags: fashion and weight, perfume, queen latifah, weight, weight loss
One Response to "The Queen is Wasting Away!"
Leave a Reply
You must be logged in to post a comment.