Lady Gaga Honored as Stylemaker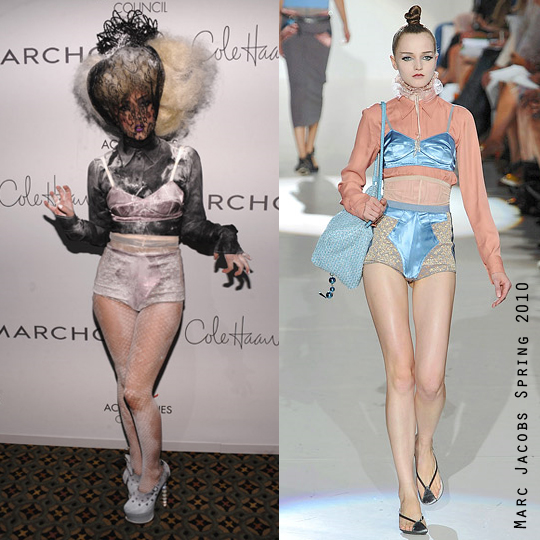 Few people – even your most visible celebs – are brave enough to wear runway looks exactly as they are seen on the runway. Lady Gaga does not only that, she adds a pound of white powder to the mix… and peculiar clawing hands, too.
The performer was presented with a Stylemaker award last evening in NYC at the 13th Annual 2009 ACE Awards presented by the Accessories Council. See more from the event in the gallery below
Leave a Reply
You must be logged in to post a comment.