Style Switch: Melody Thornton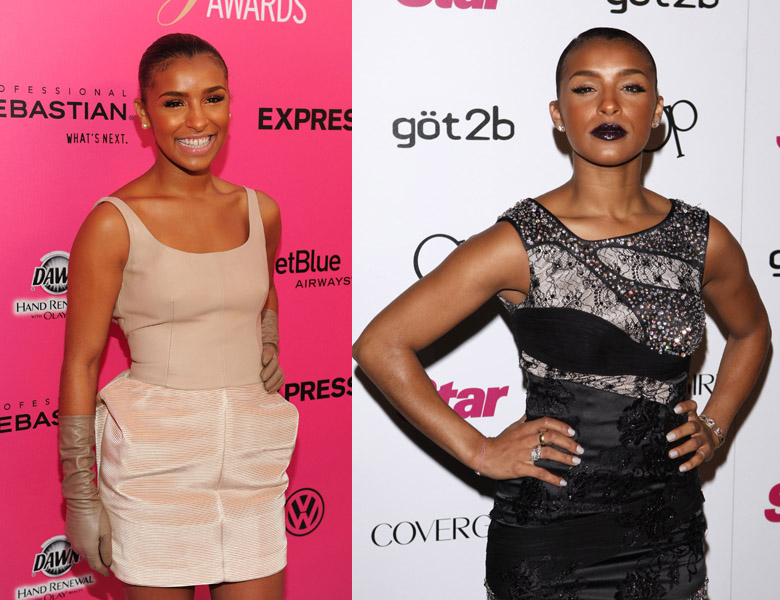 Singer and dancer Melody Thornton of the Pussycat Dolls is a pretty and talented girl, but on the red carpet she's still finding the right footing… or the right stylist. At two recent events she chose great dresses, but seemed to get the beauty look backwards. I love the gloves with that dress, but she needed some color on her lips to keep her face from getting drowned in all that flesh tone. On the other hand that black sparkly number (Preen?) is very of the moment and looks great on her, but the dark berry on her lips makes her look too harsh. So I took the liberty of doing a little style switcharoo. It's a slight change, but I think it turns the fabulous factor way up – especially for the nude dress.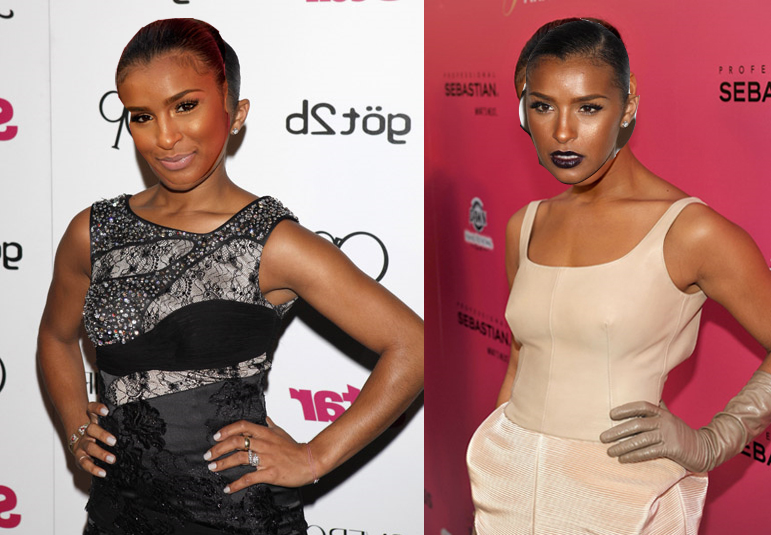 Tags: beauty, melody thornton, pussycat dolls, red carpet, style switch
Leave a Reply
You must be logged in to post a comment.