Givenchy Couture Goes Underground, Channels Frida Kahlo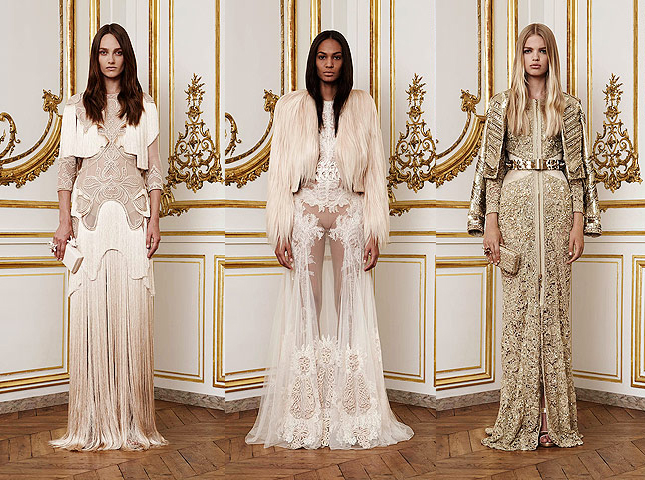 The fashion industry seems to be wrestling with whether haute couture is still relevant to the modern fashion model. On the one hand vets like Oscar de la Renta say it's outdated and useless; on the other, business trackers note a marked spike in couture purchases – largely due to new customers from the far east. In any case, couture houses are responding by tweaking their approach. With designer Riccardo Tisci at the design helm, Givenchy opted to take its Fall 2010 Couture presentation off the runway and into the excessively ornate rooms of a Paris salon.
"I want to make couture even more special than it is, and not just another catwalk show," Tisci told WWD "People can really experience the couture moment: See it, touch it."
via Style.com

According to Tim Blanks, the designer was inspired by artist Frida Kahlo and her fixation on anatomy and mortality. From our commoner's perspective, one might think Tisci was just trying to capitalize on the Google-powered Frida Kahlo internet search spike this week Yet if were able to get up close and personal we'd see zipper pulls made of little bones and porcelain belts shaped like spinal columns. Very apropos for a Kahlo inspired collection.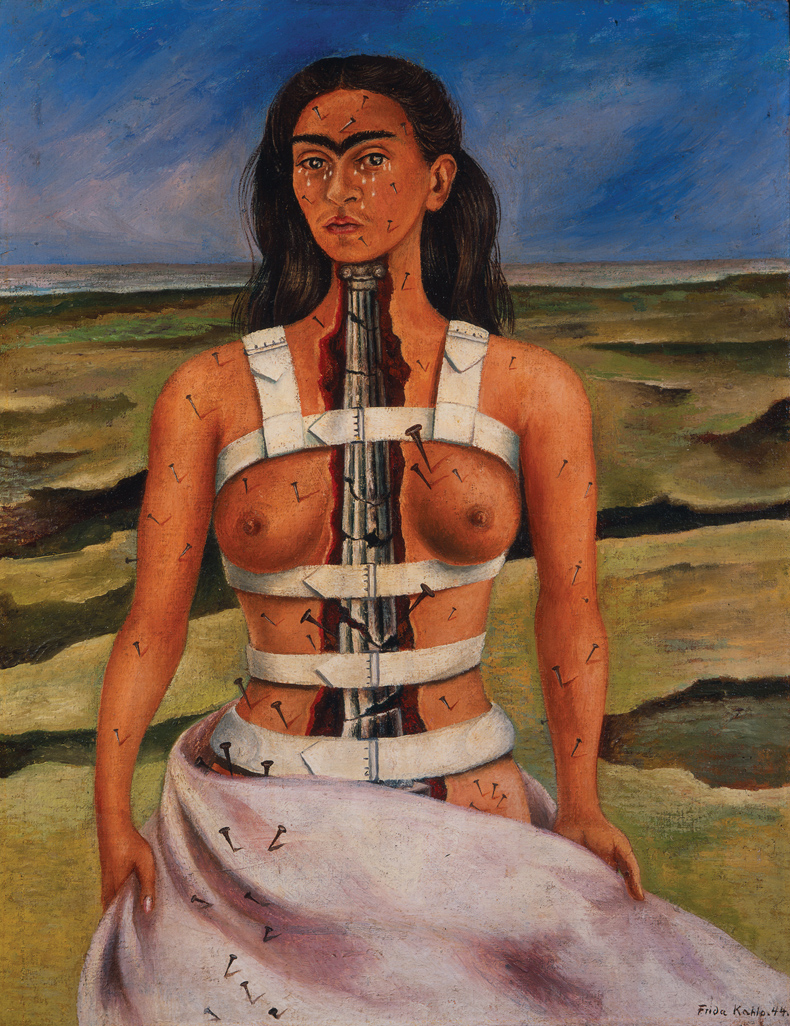 The Broken Column, 1944. Oil on canvas. 15 11/16 x 12 in. (40 x 30.5 cm). Collection Museo Dolores Olmedo Patiño, Mexico City. © 2007 Banco de México Diego Rivera & Frida Kahlo Museums Trust
via About.com
Tags: Couture, fall, givenchy, ricardo tischi
One Response to "Givenchy Couture Goes Underground, Channels Frida Kahlo"
Leave a Reply
You must be logged in to post a comment.