Naomi is (not) a Stranger in Moscow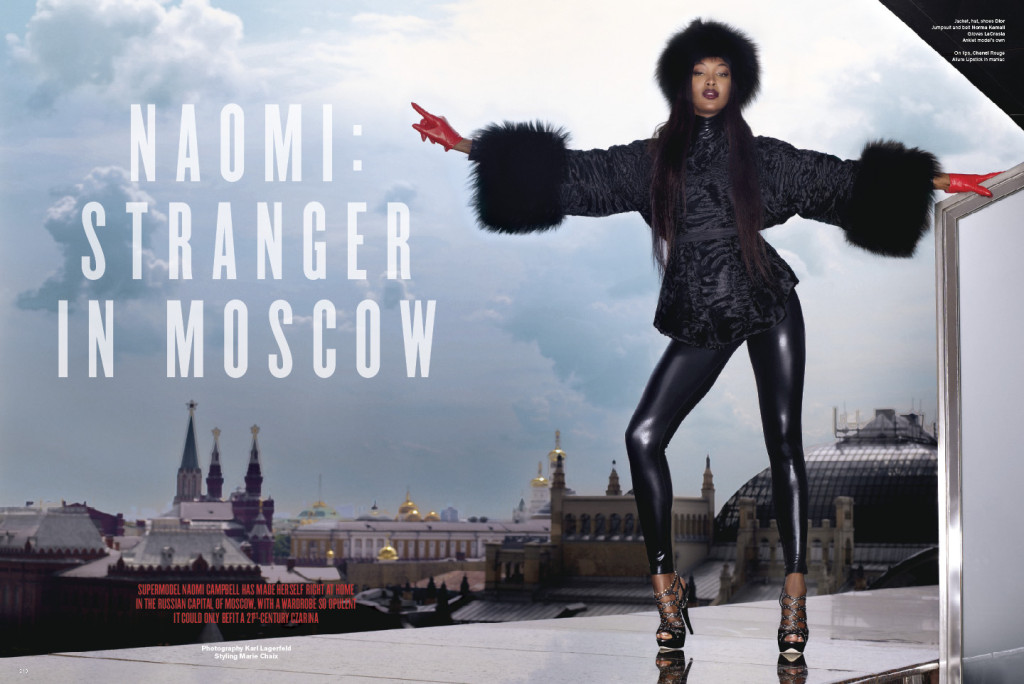 Besides having international supermodel status, Naomi Campbell is very controversially involved with a Russian billonaire and, therefore, can hardly be counted as a stronger in that frostbitten urban tundra of Russia. Still, I suppose the title of the spread, shot by Chanel's Karl Lagerfeld for V magazine, is clever enough. Especially because it evokes the recently late greatest performer of all time, Michael Jackson.
"Stranger in Moscow" is a beautiful song from MJ's underrated History Collection.

Photos: designscene.net
Tags: karl lagerfeld, moscow, naomi campbell, russia
Leave a Reply
You must be logged in to post a comment.