Lady Gaga = Style Icon?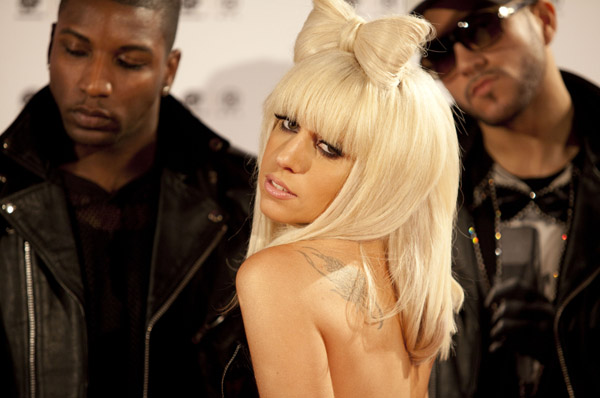 Note quite. Sorry, Lady – I do appreciate your efforts, but I'm just not convinced yet that you can be spotted as an icon. Certainly, Lady Gaga's is distinctive, but it hasn't yet settled into a place that seems very genuine or authentic. But I do like where she's going with it – at least attempting something original.
Check out her "hair" bow on the red carpet at the The Dome 49 in Hannover, Germany. Kinda cute… but look at the background dancers. They embody exactly my reservations about the singer's style – looks very contrived.
See Laday Gaga onstage at the Wiltern in L.A. in the gallery below, along with a few of her famous fans (Kelly Osbourne, Davey Havok) that brought a big of style of their own.
[ad#small-text-banner]
Tags: dance music, davey havok, germany, kelly osbourne, lady gaga, los angeles, star style, the dome 49, the wiltern
7 Responses to "Lady Gaga = Style Icon?"
Leave a Reply
You must be logged in to post a comment.