Ad Speak: Miss Sixty Spring/Summer 2009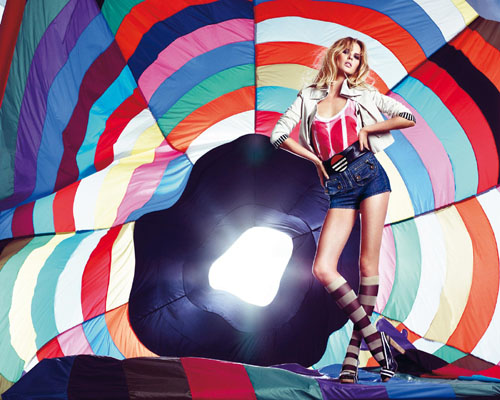 This Miss Sixty ad campaign for SS09 looks great. The colors are amazing and demand that you stop and stare. But is it the clothes I want to look at? Not really. That rainbow parachute thingie has so much color and movement, I feel like a baby in a crib staring at a mobile – it just demands attention. And since I usually wouldn't look twice at Miss Sixty clothes, I guess this campaign is doing it job – even if the clothes themselves are totally forgettable.
[ad#post-link-bar]
Tags: fashion advertisments, miss sixty
Leave a Reply
You must be logged in to post a comment.